Day 4 School of rock in the mud
By Melissa Murray and Dieuwertje Kast
Te Kura Kohatu visited three sites today with Bruce Hayward and Chris Hollins to examine uniformtarianism, how the present is key to the past
Site #1: Mangrove Swamps in Manukau Harbor in Weymouth.
We split into 5 groups to do a transect of the saltmarsh to look at various vegetation types.  We collected cores from the mud (to wash, dry and through microscopes tomorrow to look for forams); and collected samples of the plants growing.
Site #2: Mudflats near Keith Park in Weymouth estuary
We were digging in the soft sedimentary rocks  to uncover the Weymouth Pliocene marine fossils, including sea grasses, mostly formed approximately 3 million years ago.
This area was considered intertidal and had underlying sandstone overlain by softer Pliocene lignite, sandstone, and mudstone. The lignites and associated sediment contains fossil wood, seeds, leaves, and sea grasses. You can see some fossil casts or imprints of molluscs where the shell has been dissolved away.
We also examined and learned about interesting shaped concretions here.
Site #3: Ihumatao Fossil fields
Two distinct fossil forests are recognised at Ihumatao. Large, widely-spaced stumps and logs of the older forest are buried in peat which underlies later layers of volcanic ash. These are the remains of the Kauri forest.
There was some amazing stratification clearly visible here:
The cream mudstone is overlain by a 0-l m lens of black, carbonaceous mudstone and peat containing numerous in-situ stumps and fallen logs, branches and pieces of Kauri gum.
The carbonaceous mudstone and peat is overlain with an irregular contact in the cliffs, by 8m of cm-bedded grey-brown tuff and minor lapillituff. The irregular contact may be a result of compaction and water escape from the underlying peat, under the load of tuff. The basal layers of fine tuff contain cattered blocks of unbaked country rock (limestone ; sandstone and mudstone) that were blasted out from deep in the throat of Maungataketake volcano 75 thousand years ago. The lower tuff layer also contains abundant, smaller fallen logs and branches, many of which have rotted away leaving moulds. Leaf fossils are present scattered through the fine tuff.
We also viewed Maori shell middens and European rubbish layers.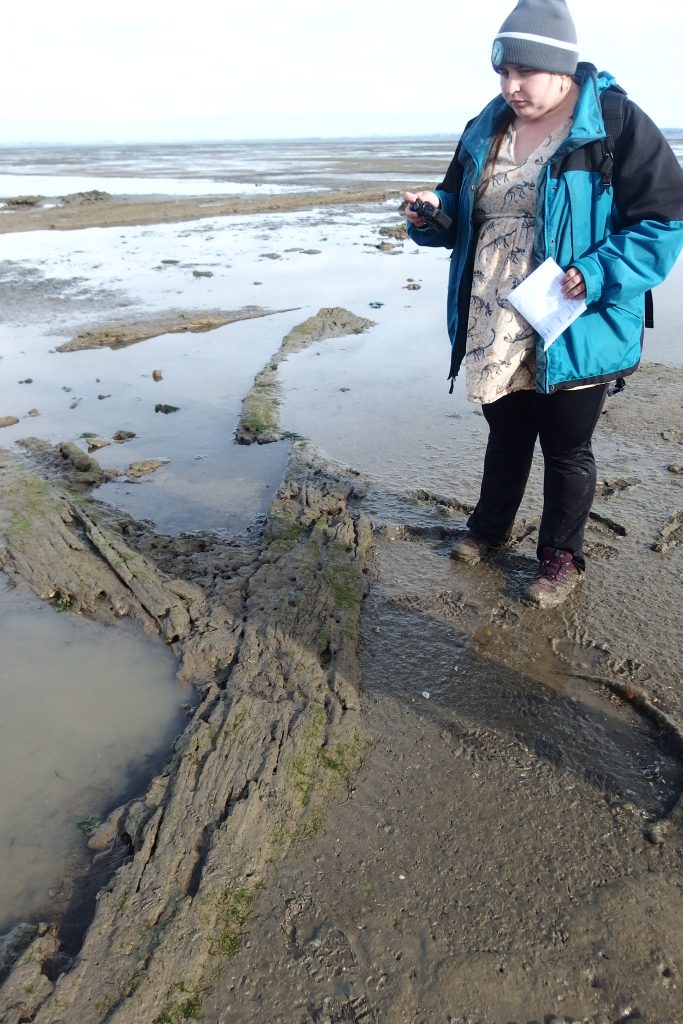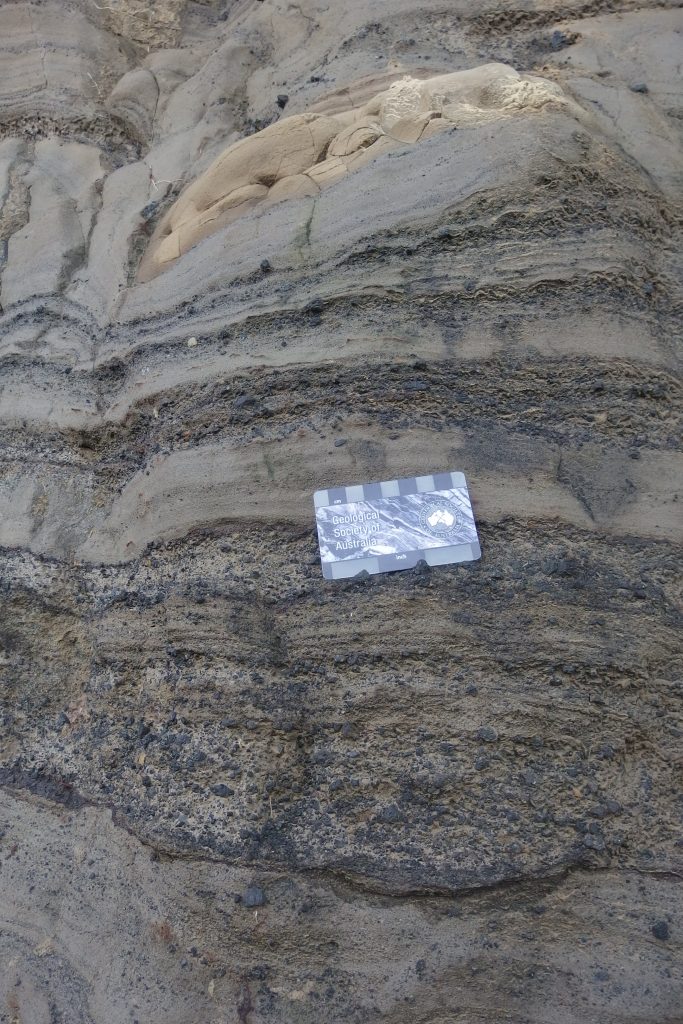 #SOR2018 #STEM #Geoscience #Earthlyadventures