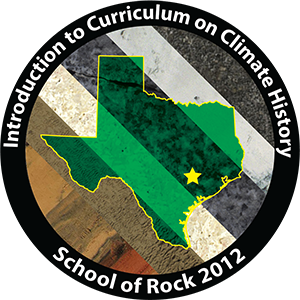 School of Rock 2012: Introduction to Curriculum on Climate History for Minority Serving Institution Faculty
This School of Rock professional development workshop will bring together undergraduate faculty from Minority Serving Institutions from across the United States to learn how paleoclimate data obtained from deep sea ocean cores can be incorporated into oceanography, climatology, and other geoscience courses to teach about climate history.
This workshop is part of an NSF Planning Grant, which supports a collaborative group composed of the Integrated Ocean Drilling Program and Deep Earth Academy  (IODP/DEA), American Meteorological Society (AMS), James Madison University (JMU), and Los Angeles Valley College(LAVC). Instruction will focus on making the science of past climate change accessible to college faculty for use in interactive geoscience classes and labs. The science content is based on data-rich, inquiry-based curriculum units on sea floor sediments, climate cycles, and polar climate evolution. These classroom-tested and peer-reviewed units are part of a new college textbook, Reconstructing Earth's Climate History: Inquiry-Based Exercises for the Lab and Class, published in April 2012 (Wiley-Blackwell).
What will the Rockers be doing? In this intensive workshop, participants will be working with scientists on real ocean sediment cores to learn about the science of past climate change, and about inquiry-based approaches for bringing such data-rich science into the classroom. Participants will also engage in discussions and other activities to identify best practices in geoscience teaching, with an emphasis on the learning that takes place at Minority-Serving Institutions. These Rockers will serve as advisors to develop a strategy for a large-scale NSF OEDG Phase II project.