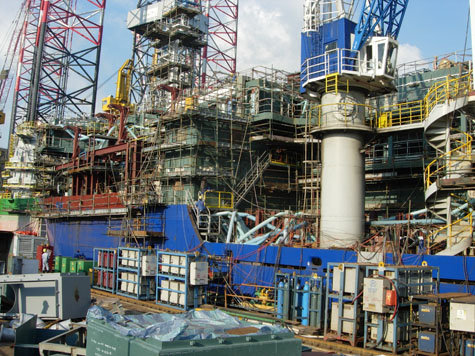 1 year Anniversary since we left Singapore
WOW 1 Year Since the ship left Singapore – what an adventure!
Since Singapore last year we have sailed from Singapore up to Hawaii, then East to Canada, then West to Japan, then South to Australia and New Zealand and then way way South to Antarctica.
I thought I would show some of the pictures of the JR during the refit.
Can you guess where the pictures are from before reading the caption?
CORE LABORATORY LOOKING AFT
CHEMISTRY AND MBIO LABORATORY
DOCK WORKERS WAITING TO GO ONBOARD
MYSELF (LEFT); CHIEH PENG (RIGHT; ALO/CHEM TECH) OUTSIDE BIOHAZARD LOCKER BRIDGE
CORE ENTRY
THE GALLEY