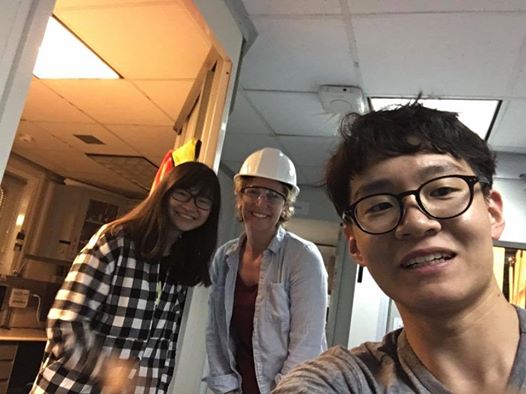 A great team! Education Outreach
Today I am feeling very thankful to be sailing on the JOIDES Resolution and because I am part of a wonderful team, the education outreach team!  At 12AM and 12PM I meet with Shuhao and Gailun the two Chinese news reporters who are sailing with us to help tell the stories of science on board this research vessel. We discuss the events of the previous day and share footage through our ipad. This is our twice daily meeting at the beginning of my shift and end of theirs and then again at the end of mine and the beginning of theirs. 12 hours on and 12 hours off.
Gailun is a journalist from Beijing and is very talented at interviewing. I love Gailun's style when talking with the scientists. She will have them laughing in no time from the jokes she cracks. She is also my roommate. Which works out wells since we both need to flex our schedules for English speaking and Chinese speaking broadcasts. Also it is fortunate that we are deep sleepers and have rarely disturbed each other's slumber.
Shuhao is a videographer and photographer and is so passionate about his work. He can take a humble scene from the ship and with his keen eye can turn it in to a piece of art. I do my best to capture the moments on board but through his lens the JOIDES Resolution becomes a majestic place. Here are a few shots that I found shared with me through the ipad this morning.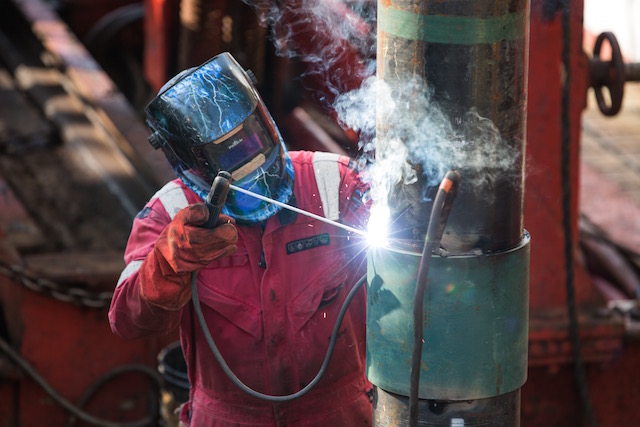 Photograph by Shuhao Xie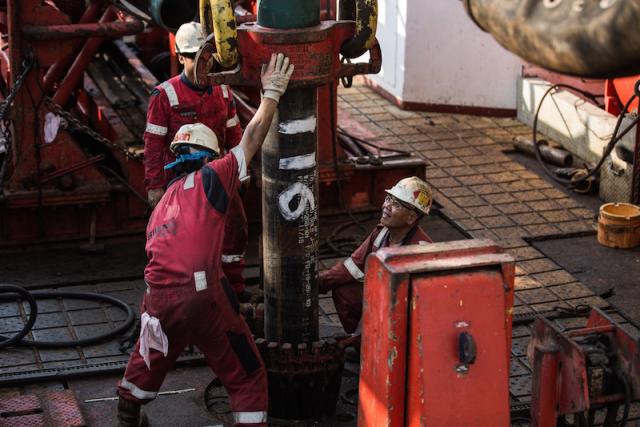 Photograph by Shuhao Xie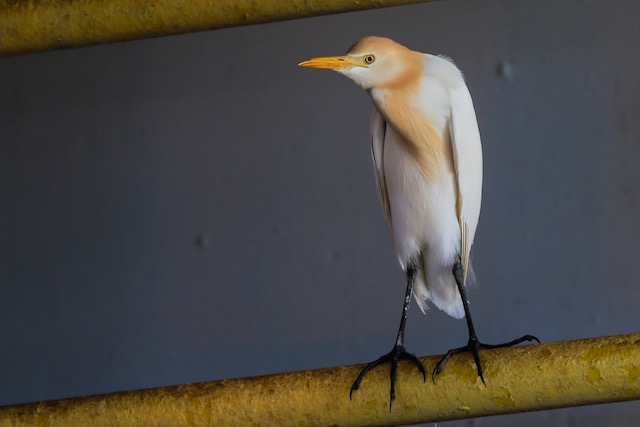 Photograph by Shuhao Xie