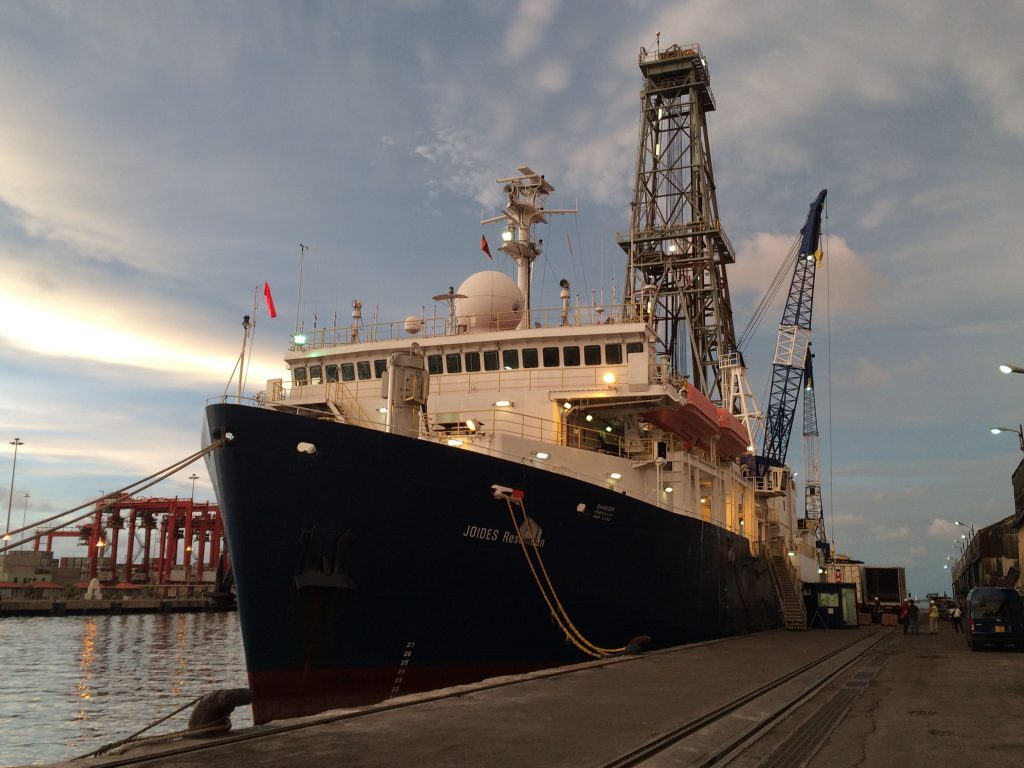 It is Good Friday here in Columbo and a public holiday
although apparently a Bhuddist not a Christian one, which is perhaps not
surprising in this part of the world. Regardless of why people are not at work
there is however not much work going on, which has slowed down the operation of
getting the ship ready for sea. Some loading is going on at the dock but not at
the pace that we might like. Nonetheless, we are still hoping to get out of
port on Sunday morning at this point. In the meantime we are having lots more
meetings about safety and about how the sampling of the core will take place
once we had to get something to look at. This is the opportunity for the
scientists to describe to each other what they're planning to do after the
cruise is all finished and to try and resolve conflicts between people who want
to work on the same thing. This calls for a certain amount of tactful diplomacy
and sensitivity but so far everything seems to be going quite well. Unlike in
many parts of the world public holiday in Sri Lanka are alcohol free throughout
the entire country, so although we might go out and find dinner in the city
this evening out opportunities for having a beer before sailing on our cruise
are somewhat limited today. Better luck tomorrow!