Into the Crater of Doom introduces kids to the asteroid impact 66 million years ago that caused dinosaurs and many other species to go extinct. Readers will also learn about the scientific research expedition to the impact crater that helped us learn more about the mass extinction. The eBook is free to download for everyone!
How to download the ebook:
For any computer, tablet, smartphone or interactive whiteboard: The eBook is also available as a PDF that can be opened on any computer device with a PDF viewer. It also can easily be viewed on classroom projectors and interactive whiteboards. To download the PDF, click on the blue button above.
Also for iPads and Macs: An interactive iBook version is available that contains pop-ups featuring photos and information to learn even more about the amazing science of expedition! It can be downloaded for free from Apple Books and read on iPads and Macs.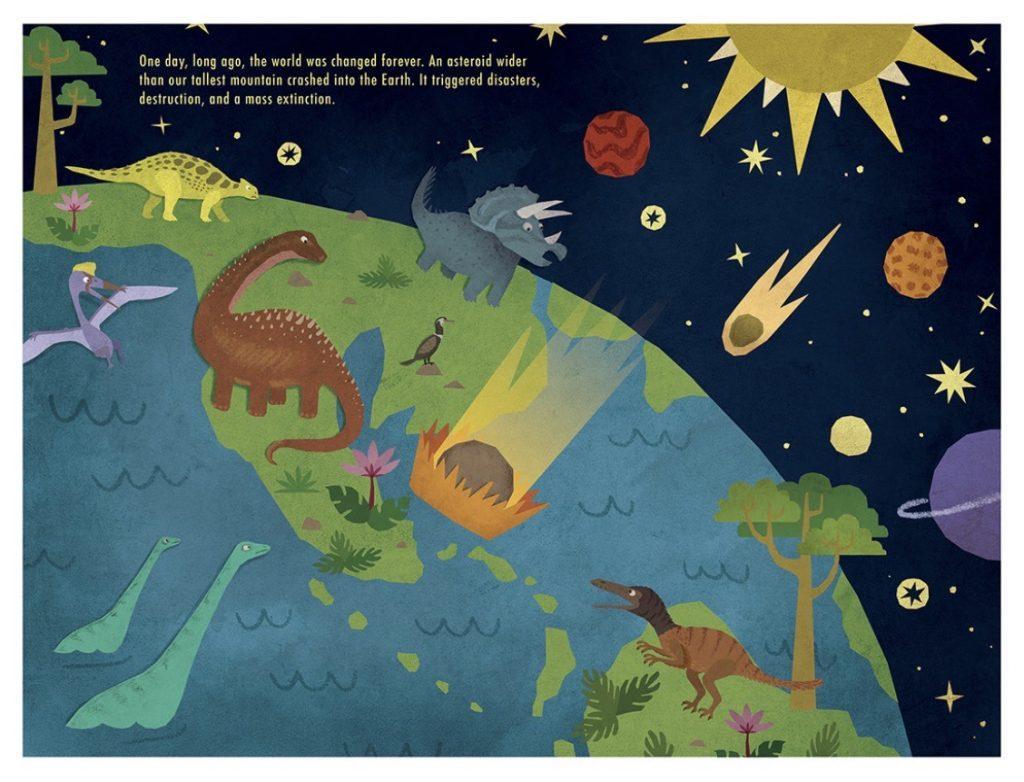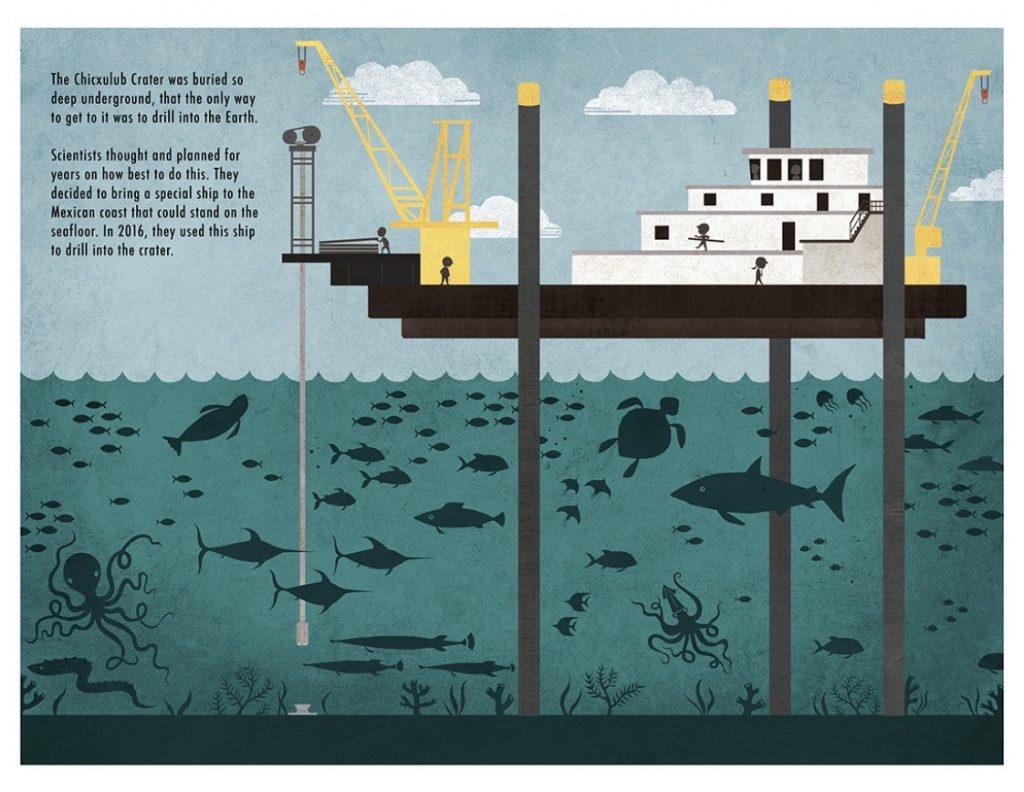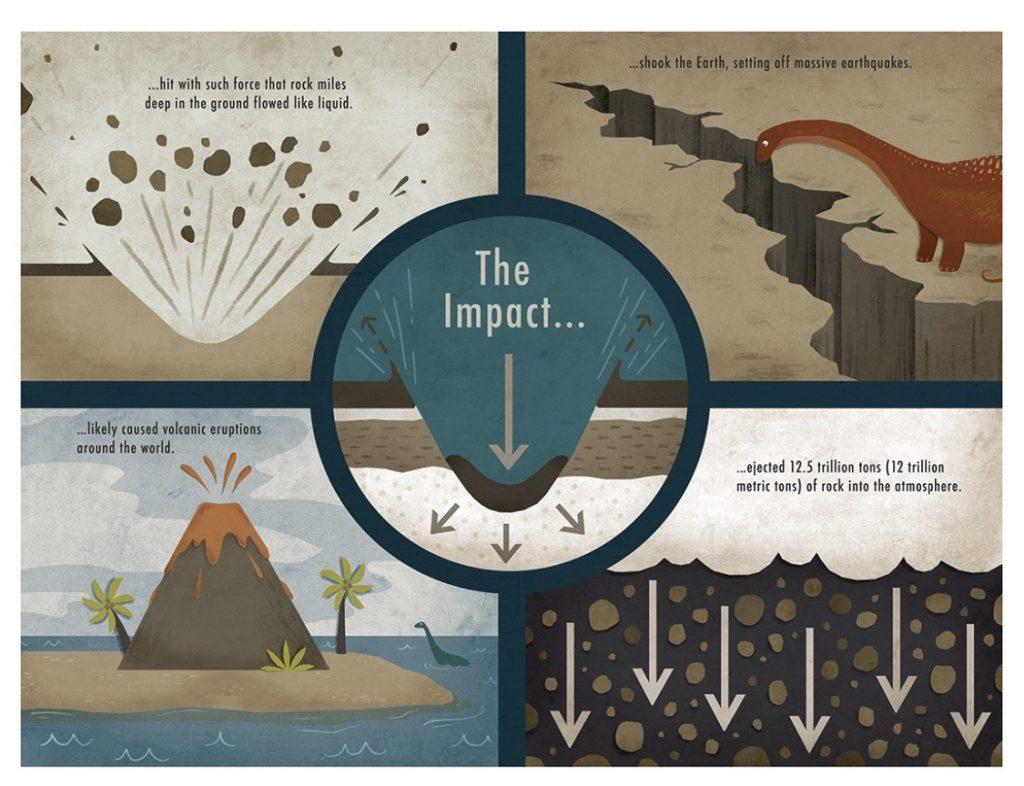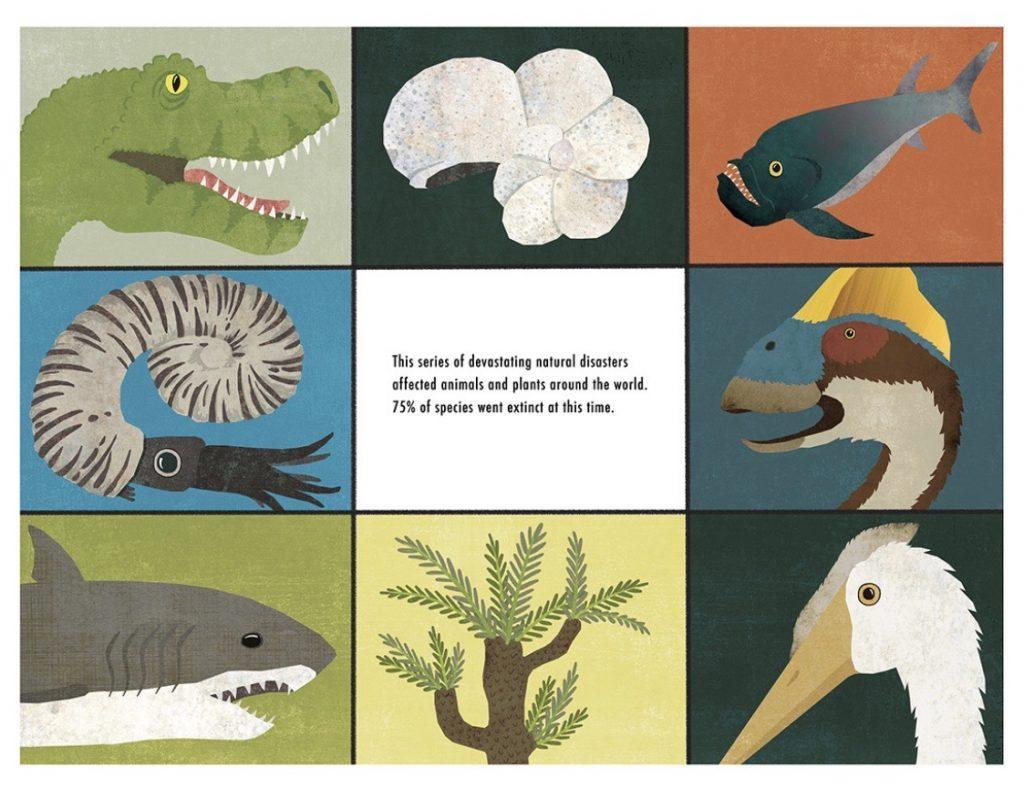 Into the Crater of Doom was created by award-winning children's author Kevin Kurtz and award-winning illustrator Alice Feagan. They are also the creative team behind the companion free eBooks Uncovering Earth's Secrets: Science and Adventure Under the Seafloor and Where Wild Microbes Grow: The Search for Life Under the Seafloor.
Standard B: Science as inquiry
Standard C: Physical science
Standard D: Life science
Standard E: Earth and space science
Cause and effect
Stability and change
Planning and carrying out investigations
ESS1. C The history of the planet Earth
ESS3.B Natural Hazards