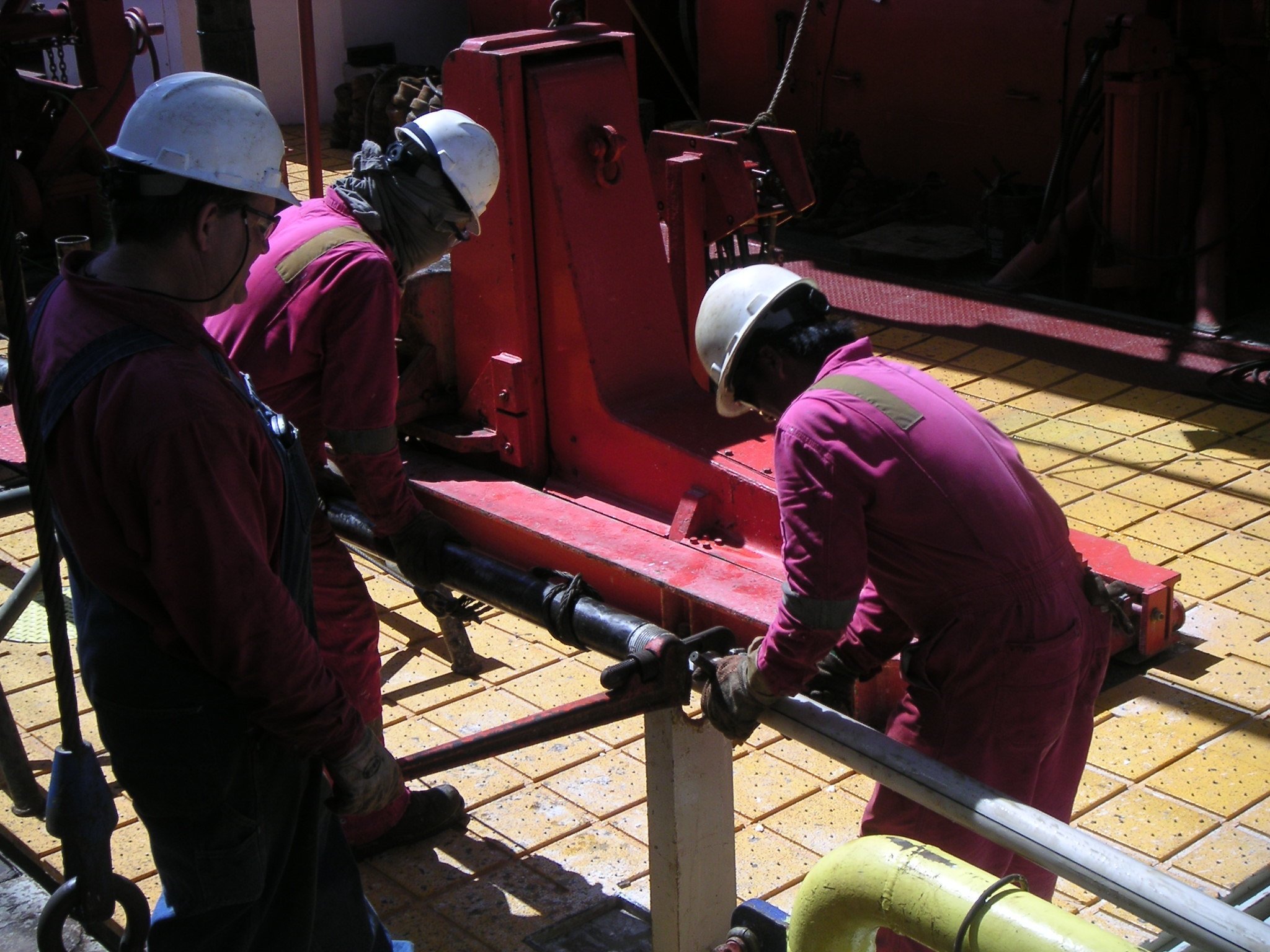 APC (that's Advanced Piston Coring) Record
In case you really haven't heard the news, please join us in congratulating the operations and drilling staff, the scientists, techs, and crew of Expedition 321, Pacific Equatorial Age Transect 2, for setting the new program record for advanced piston coring!
Here are their reports, photos, and quotes of the day.
Cheers!  Leslie
From the 14 June 2009 Operations Report submitted by Operations Superintendent Mike Storms (see Mike's quote below)

Location: Hole U1338C (Site PEAT-8D): 2° 30.4687'North, 117° 58.1842' West (Final)
Current Time Zone:  GMT -7
Sea Floor Depth:  4212.7 m
Time Breakdown (by nearest 1/4 hour):  0000-1845 Continuous APC coring. Cut and recovered APC cores 40H through 47H to 414.4 mbsf. This is a new all time record for APC coring depth breaking the standing record of 42 APC cores to 398.3 mbsf set during ODP Leg 145 on 7 August 1992. Coring was halted due to time constraints and pending basement contact which had already been recovered at this site.
This photo:  (tanding)  Co-chief Scientist Mitch Lyle, Operations Superintendent Mike Storms, Transocean Core Tech Wayne Lambert, and Staff Scientist Kusali Gamage (kneeling) Co-chief Scientist Isabella Raffi.
Additional Photos:  Top — Removing Core 47H, the record-setting core from the core barrel;  Bottom: Cutting the core into 150 cm sections on the catwalk