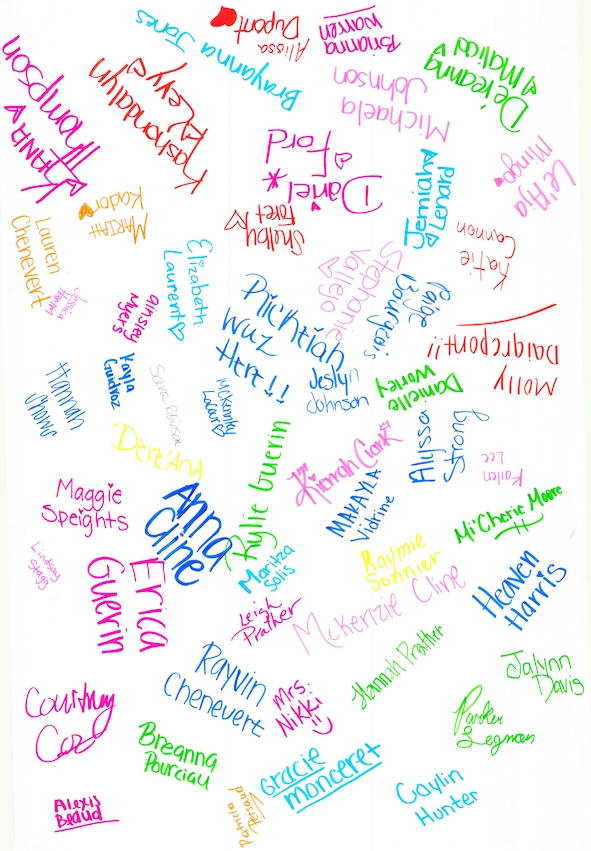 Beautiful People – Mon, Apr 24
I have been super fortunate to meet some amazing girls (56 to be exact and their teachers) from the STEM Magnet Academy of Pointe Coupee just outside Baton Rouge, LA. This post is dedicated to them. The girls visited LSU just last month to watch the movie Hidden Figures. I was their discussion leader after the movie and spoke about my trip to the South China Sea and other things like studying earthquakes near the San Andreas fault. They were very open and asked some pretty direct questions. One was – how do you best prepare for being a scientist, what do you do now that will help you later – the girls were ninth graders by the way and the entire time we were together they never ran out of questions. My answer was – do what you are doing now well, find a way to be yourself and the more importantly enjoy it.
We will be leaving this location soon to head to another drill site. In about one week, we completed one hole and a couple nearby ones at this site. What's ahead? Another site with a different set of challenges. For now, I am enjoying the breeze on the starboard side of the ship; it's mid-afternoon on the JR.
My computer clock shows it is 2:17 AM in BR. Have a wonderful Monday, girls!
The image is a collection of our signatures.
On my list: "Beautiful People (feat. Benny Benassi)" – Chris Brown