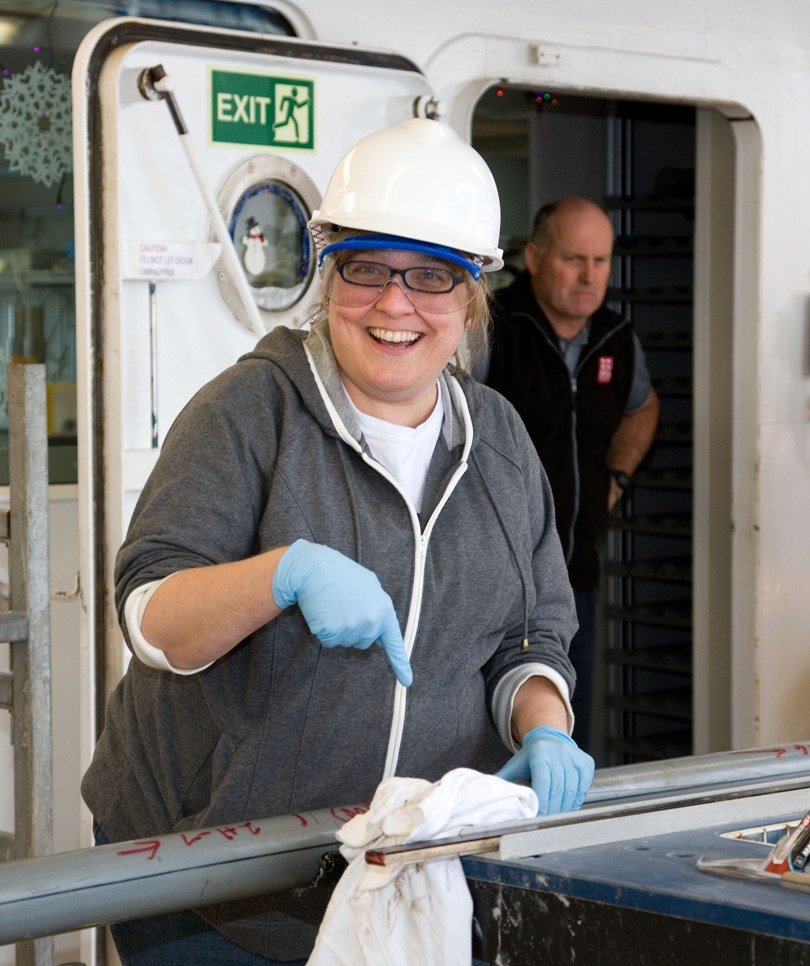 Bringing Home the Science
One of my goals in coming on this expedition was to "bring home" the research being done, and make connections for students to science in the real world.
Little did I know I'd get to REALLY bring some home.  Not long after leaving Australia, our curator, Lara Miles asked me if I'd requested any samples.  Well, I didn't know that was even an option for the educator on the expedition.  Lara showed me how to fill out the sample request and submit my request for educational samples to the Sample Approval Committee.  They were approved, and everyone has been wonderful – getting me whatever samples they can without impacting the research the scientists are doing.  Craig (co-chief scientist) made sure that I got at least one example of all the different sampling containers they use to show my kids.  The micropaleontology group are going to give me some odds and ends that I can wash and sieve so I can bring home a bottle of microfossil samples.  The icing on the cake was finding out I was going to get my very own whole round sample – this this an entire section cut off the core.  I was expecting a small slice – maybe an inch or two thick, but I got a section about 6″ or so!  Not only that, but I got to cut it off the core myself.  The goofy picture above is me pointing to my section of the core before it's cut.  The one below is Maria, our microbiologist, holding the core steady for me while I cut my sample.
I'm so excited to be bringing home actual samples for my students to look at and make observations of.  It's a much better keepsake than a fridge magnet! (although I'll probably get one of those too!)