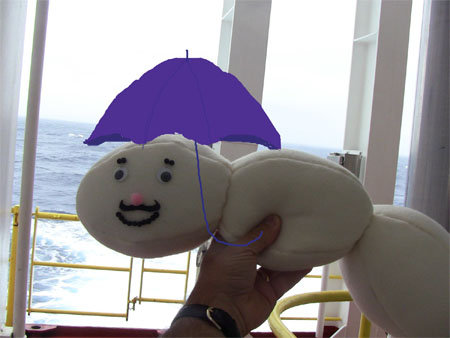 Brrrr! I'm doing my best to stay dry and warm in this weather. The JR is rocking and rolling as the ocean is becoming a little rough. It is raining and the air temperature is 15 degrees C, that's 59 degrees F.
We are traveling further south and should be arriving at our next location sometime this afternoon. We are just about at the edge of the large South Pacific Gyre. Remember, a gyre is a large circular movement of the ocean. We are studying microbes from the center to the edge of the gyre.
Yesterday was Thankgiving Day on board and we had lots to eat. The kitchen crew made may types of food, including turkey, and many varieties of deserts. Most of us ate more than we should have and then ate more than one type of desert, as they all looked good. I have put a few photos below.