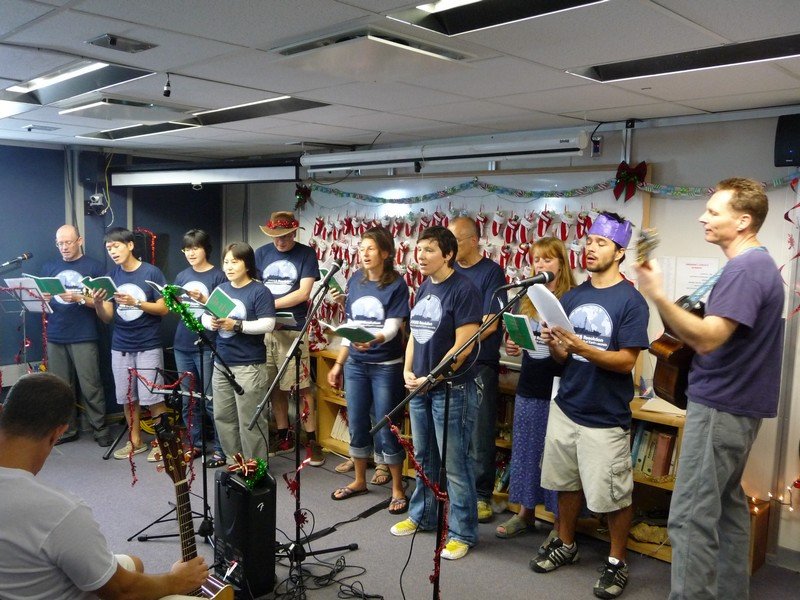 Christmas day on the JR has been memorable for several reasons: we succeeded in getting our very first cores from the far away seabed. The entire ships company sat down to an amazing meal that included a whole roast suckling pig (cooked outside) and an amazing array of puddings. Then, during the afternoon, there was concert which included carols, instrumentals and skits. Finally Santa Claus arrived and gave everyone a present…..
Puddings, puddings and more puddings
Happy Christmas everyone!