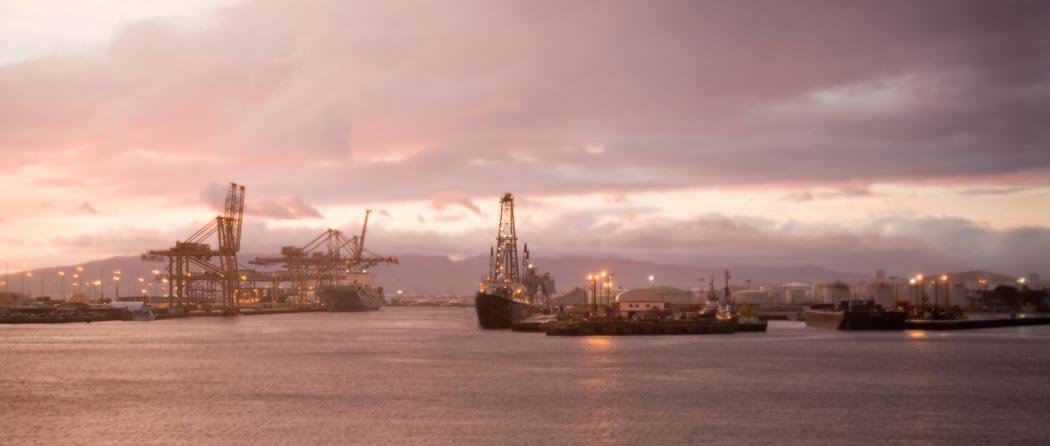 Hello from THE JR!  We hope you're having a wonderful conference.  It is 2225 hrs (GMT-10 or Hawaii Time) here at 12° N, 142°W or 1080 nautical miles southeast of Honolulu.  My shift starts at 0600 hrs, but I wanted to stay up long enough to compress these videos and send them out to you for NSTA.
I sure wish I could be there, but I'm having a terrific time as the educator on board for IODP Expedition 320, Pacific Equatorial Age Transect (Part 1).  I'm learning how to use our new website as a tool for learning, testing our video broadcasting capabilities (which aren't quite ready) and finding out what it's really like to be a teacher-at-sea on The JR.  I must say, I would recommend it to any and every science teacher.
While we had to really compress our videos to beam them from the ship to YouTube before dawn, we hope you'll be able to feel our heart-felt messages and the enthusiasm of our scientists.  We'll be posting lots more clips over the year, and producing new longer classroom videos along with new blogs, newsletters and student activities on our website.  No matter what's happening on the ship, we'll update the website every day — unless we lose the satellite connection.  Join us as we drill and take the core to the labs; participate in Ask-A-Scientist, try the challenges hidden in the blogs, get a JR Tracking Map and follow along as we drill through time.
Enjoy NSTA and we hope to see you soon!
Leslie
P.S.  Watch all three of today's videos on the Ocean Leadership YouTube Channel.  Be sure to watch "Core on Deck" with Bubba and the crew!  Video Credit:  Bill Crawford, IODP Imaging Specialist.
Photo:  The JR at dawn at Pier 29, Honolulu.  Credit: Bill Crawford, IODP Imaging Specialist.