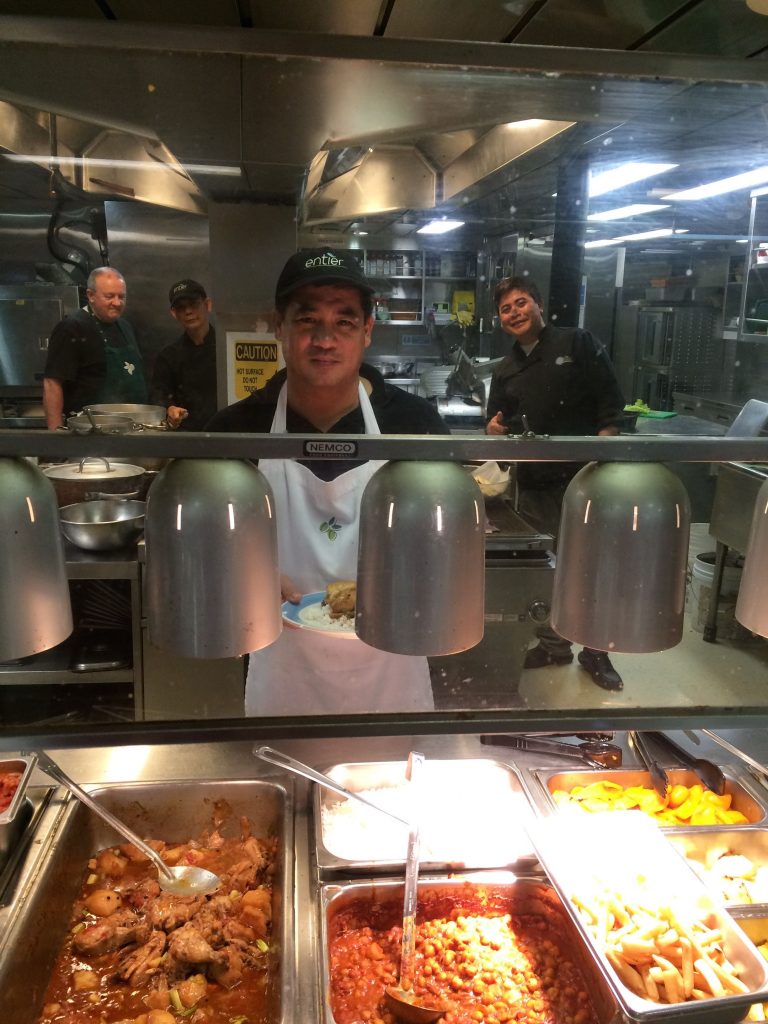 Food is always important on this (and every) ship and especially at the moment since we are waiting for the resumption of coring activity so that we have something more to look at in the lab.
With any luck we should start to receive some more material later today or early tomorrow and in the meantime we can put our time to good use is by writing all the reports which will be due before all too soon.
That does however leave a certain amount of time left over for amusement and one obvious place to congregate is in the mess where there is always a good supply of tasty food. In this picture you can see Jhun Olegario helping me get my plate filled up with some tasty Filipino style pork and rice albeit supplemented with some comfort food in the shape of a sausage roll and some french fries. Thank goodness I know the way to the gym!