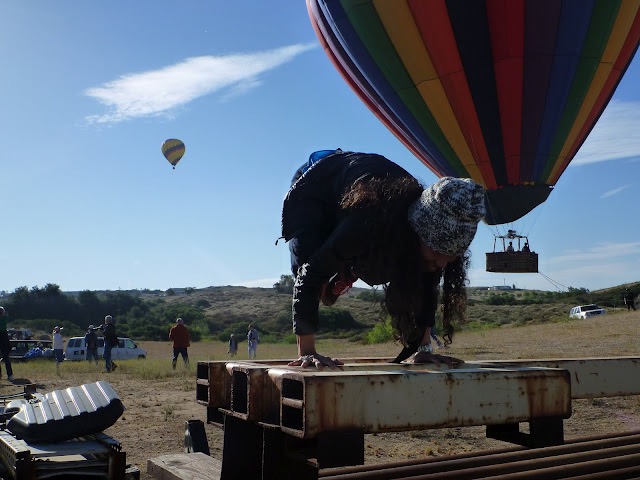 Don't lose your cool – Thu, Apr 20
After many back-to-back hours of measuring rock properties on the cores, our group is being challenged. Our skillfully crafted work plan on who does what, when and how is showing some cracks. So how do you keep your
cool when the tension is high?
At the top of my How-To-Stay-Cool list is yoga and music. Like in real life, transitions on the yoga mat are difficult.
Technically transition is the time when you are in between postures, i.e., you are in motion. According to one of my yoga teachers, transition is not fidgeting, i.e., the adjustments you make to get fully into the pose, or to sneak a little out of the pose because your hamstrings or quads are screaming. Transitions is stepping onto one leg from side-angle pose into half moon pose and not looking like a clown; at least that is what you are telling yourself. Some transitions are wonderful and they feel right; others are, eeehhh uugh, pray my crow pose does not crash land onto that nice girl next to me.
On my list: "Heart It Races – DJ Rupture Remix" – Architecture In Helsinki