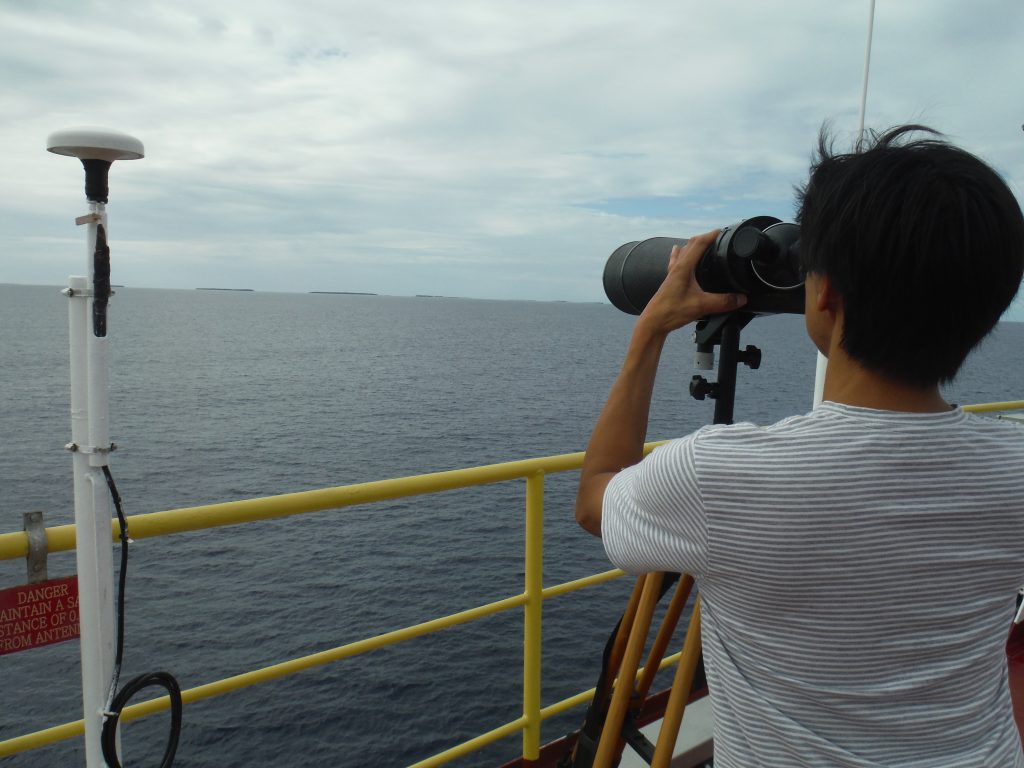 Exp359. 27th Oct. From a hole to an other one …
During the night the hole 1U1465B has been abandoned and the JOIDES moved on to the site U1465C , after the sea floor has been cleaned,
to drill to 576 mbrf (55mbsf) and core to a depth of 123,7mbsf: today in the morning, core on deck from 203,8 mbsf.
In the labs the scientists teams keep going on the analyses .
The cross over meeting has been intense with exciting discussions about the boundaries, the ages and the characteristics on the stratigraphic profile. It's the wealth and the difficulty of an interdisciplinary work.