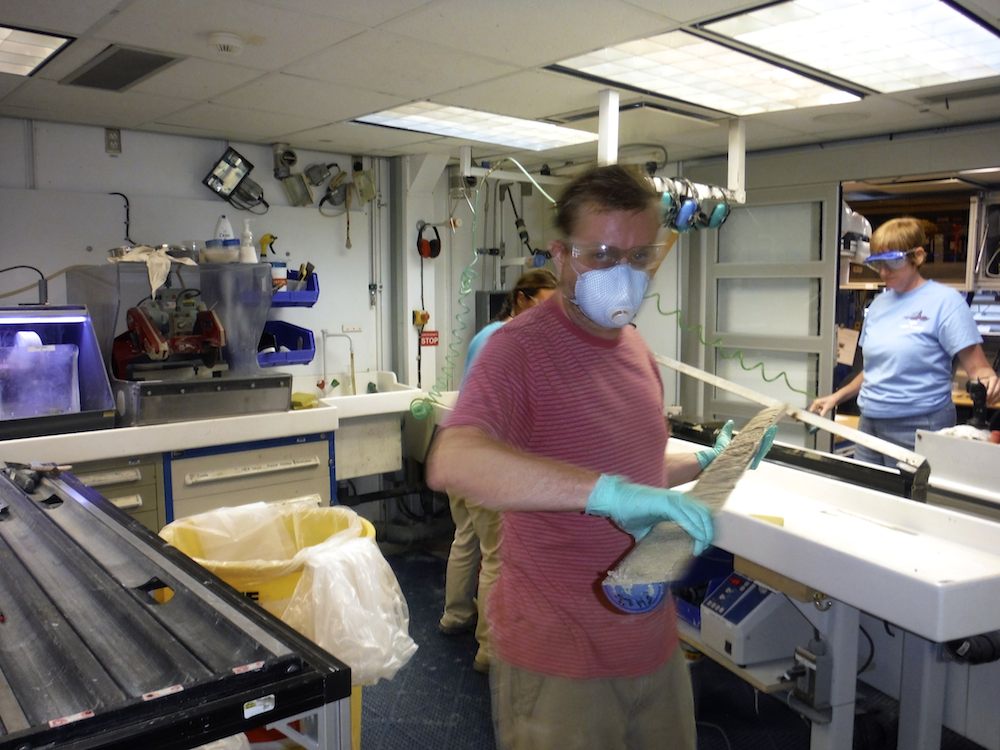 Exp359. Again and again !!!
Chad the curator , Maggie, Sandra and the other labtechnicians manage the cores without respite.
In the laboratories, scientists
continue to process cores and samples from Hole U1471A.

Cores U1471A-2H to 19H
consist of light brown to grayish brown, fine to medium-grained,

unlithified
planktic foraminifera-rich packstone                     .
In the deeper cores, decimeter thick
layers of partially lithified packstone are present.
Preservation of calcareous
microfossils deteriorates below Core U1471A-10H with most shells showing
pervasive recrystallization.
Scientists began to submit the initial
drafts of the Site U1469 and U1470 reports.