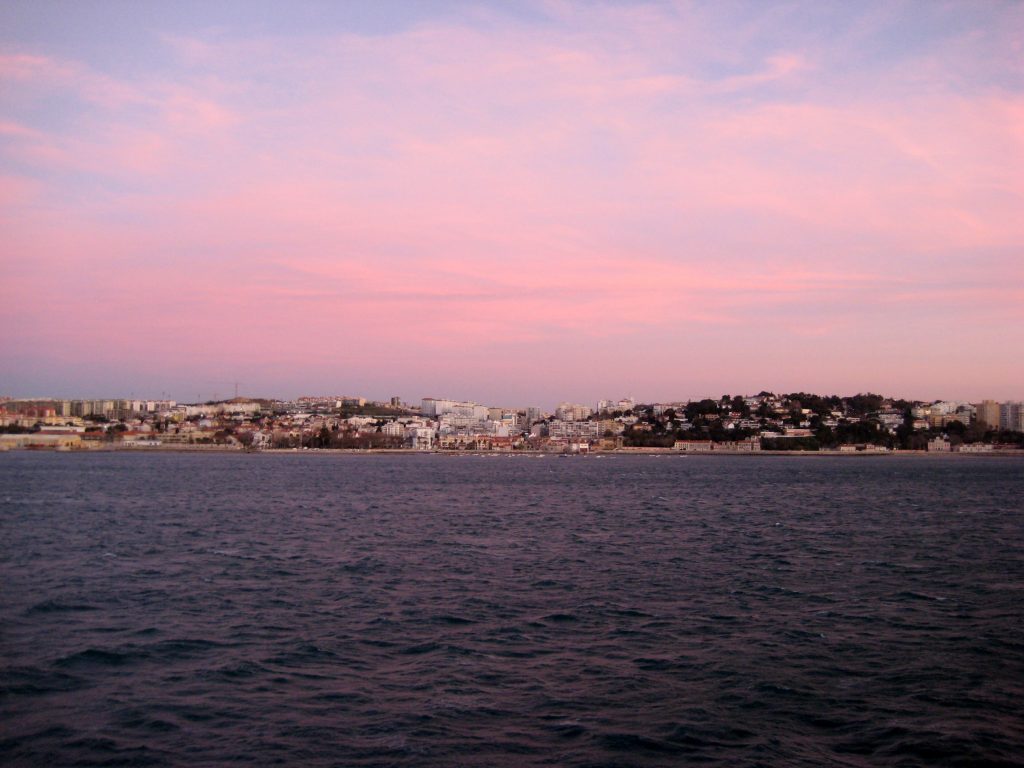 Expedition 340T Atlantis Massif Is Underway!
Less than 7 hours ago the lines were pulled in and the JR started to pull out of the harbor at Lisbon. We watched the land disappear as the Sun rose in the east. Scientists and crew alike shivered in the cold windy morning weather, getting that last glimpse of land for the next 17 days.
With the lure of Lisbon's nightlife and tourist sites fading, thoughts turned to the task at hand. For many of the crew that means repairing, remodeling and moving things around to get ready for the next expedition. For the science party, it means making sure that everything is in order for that short three day period in which they will be logging the hole. For me, it means finalizing my schedule of video broadcasts, testing out the equipment, and blogging.
We have a great tail wind which is making the sea a little bumpy but not bad. Thanks to Dr. Jeffrey and meclizine, I am feeling fine. The sun is shining and it is a great day to be at sea.
Virginia Jones