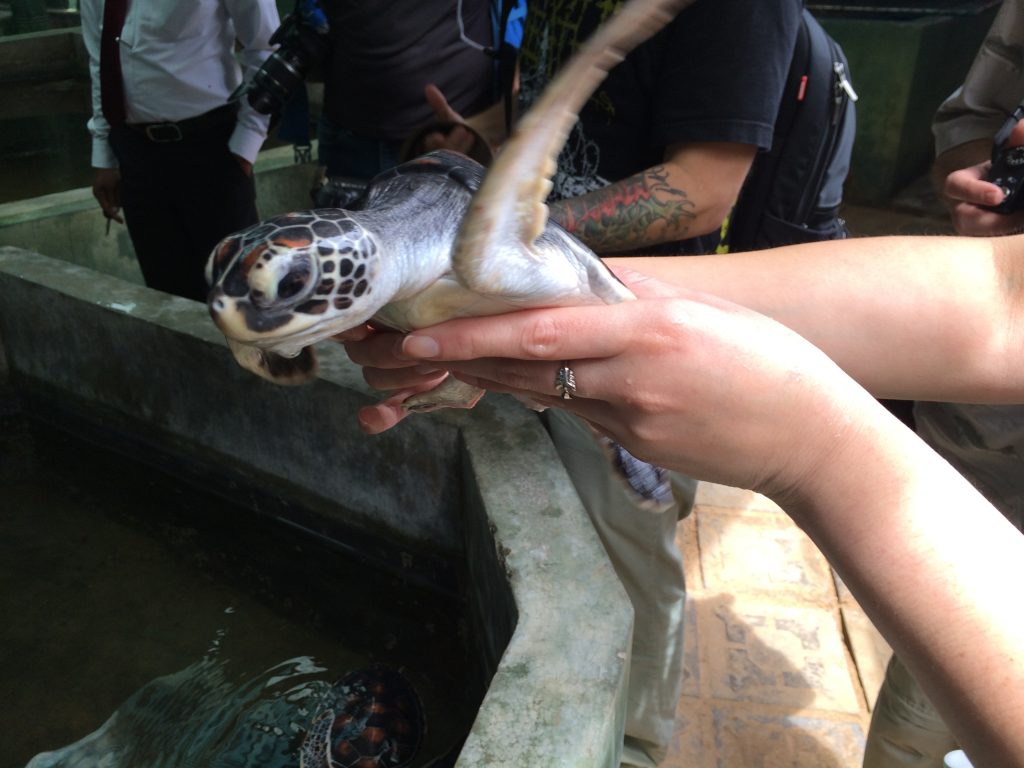 Expedition 360 has arrived in Colombo, Sri Lanka!
We have begun exploring Sri Lanka as we wait to board the JR on December 1st.
Our adventures yesterday took us to a turtle conservation organization called Sea Turtles Protecting Association and Project.
Pictured here is Structural Geologist Michael J. Cheadle, Education and Outreach Officers Alejandra Martinez and Lucas Kavanagh, Structural Geologist Oliver Pluemper, and Microbiologist Jason B. Sylvan.
Organizations like this one buy turtle eggs from the public, hatch them, and after 2 days they are released into the ocean. They have a 75% success rate while in the wild only 5% of the turtles would survive on their own.
Learn more about turtle hatcheries in Sri Lanka here.