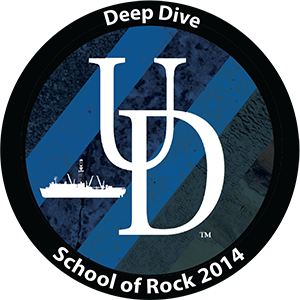 School of Rock 2014: Deep Dive
The 2014-2015 school year will be the launch of the Next Generation Science Standards for many districts and what better way to get ready then to immerse yourself in cutting edge science with science professionals, and work with your colleagues and education experts to develop plans for the school year.
We will work in high tech labs with microbiologists who are investigating the ecosystems and microbial diversity below the seafloor and geologists who search for clues to Earth's evolutionary history through the study of microfossils. The process and nature of science will provide a framework for discussions and activities that will connect the experience to classroom instruction. We will also integrate youth development.