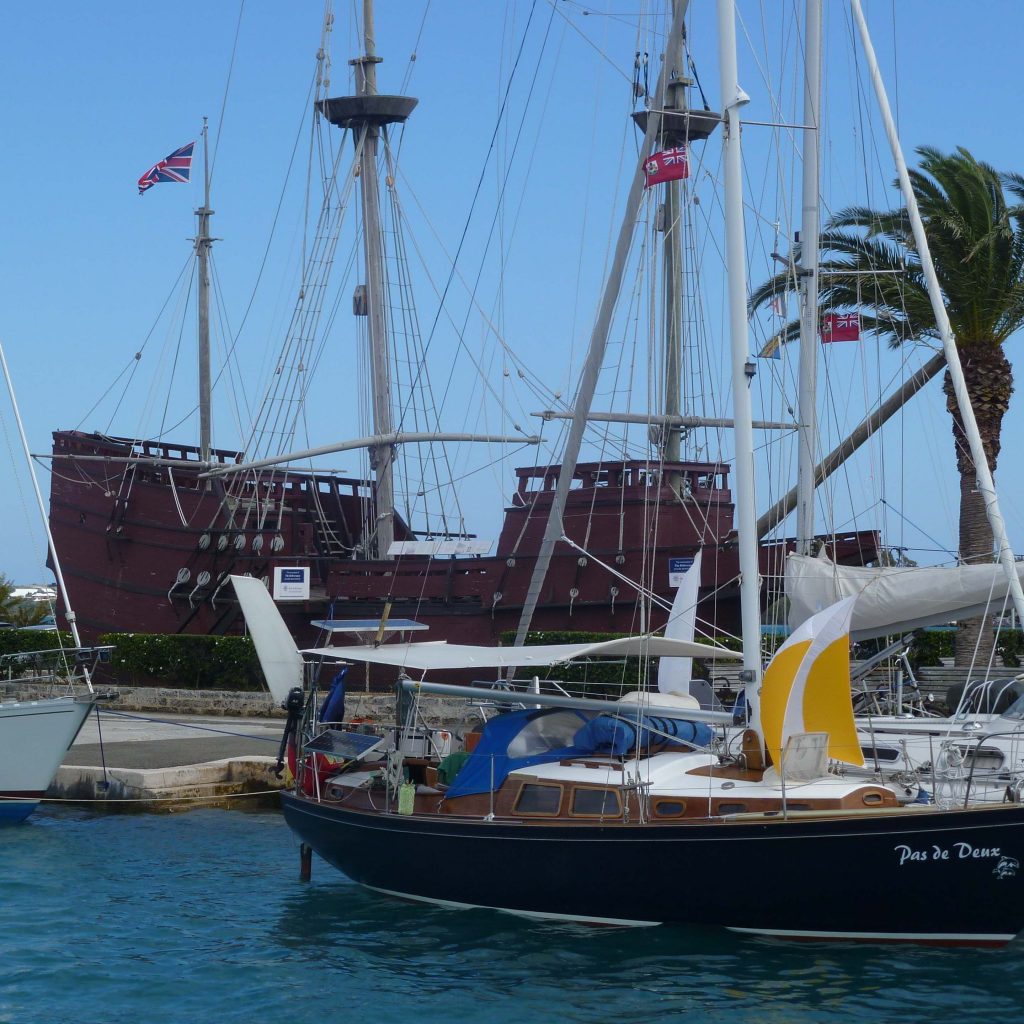 We are boarding the JOIDES Resolution today, so we'll soon be saying goodbye to this fascinating island. I had no idea it had such a rich history and would have happily spent the next two months here if it weren't for the cost of staying here – everything is very expensive. The wooden ship in the photo is not the JR. It's a reconstruction of the Deliverance, the ship that castaways built to get off the island in 1610. While building it though, they established the town of St George, which now has the distinction of the oldest "essentially unchanged" town in the New World (i.e., the Americas) with 400 years of history. The day we visited St George, we also visited the Crystal Caves and went snorkelling in Tobacco Bay, oh and spent far too long looking for the mysterious but ultimately not that interesting Blackbeards pirate pub.
Intrepid expedition co-chiefs lead science sub-party on a tour of the Crystal Caves, apparently discovered by Chris's distant relative – Edgar Hollis. Sandy Turner, Celli Hull, Dick Norris, Paul Wilson, Brad Opdyke and Chris.
View from what used to be Blackbeard's Pirate Pub.