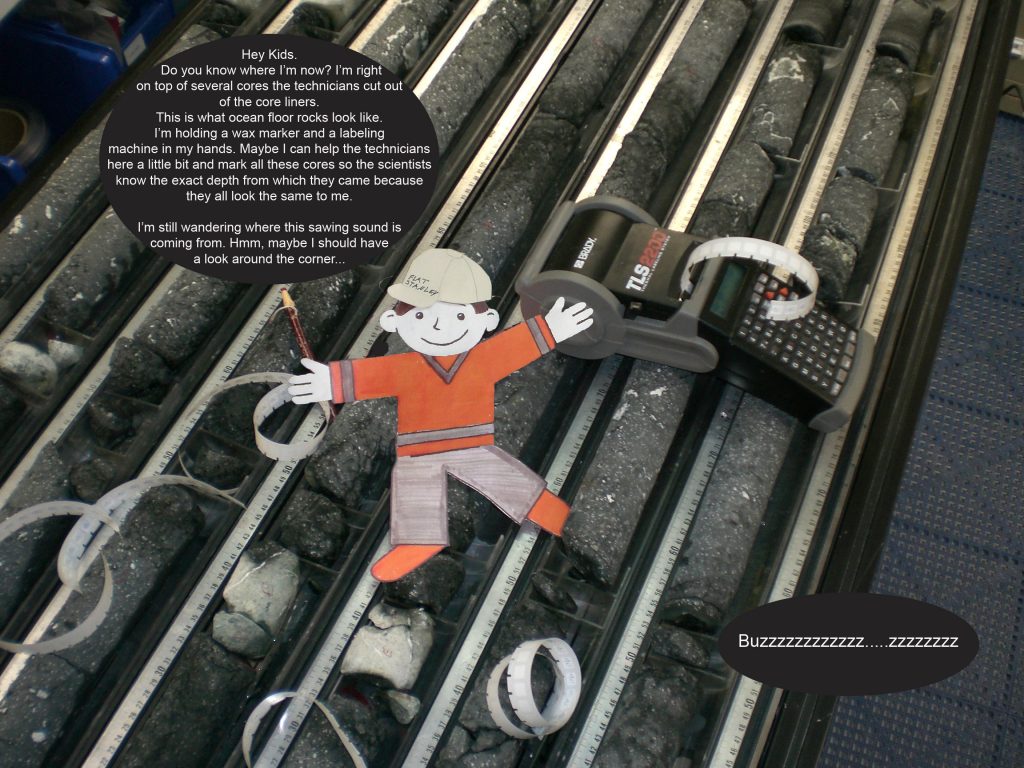 Flat Stanley at the labelling table
Hey kids! Do you know where I am now? I'm right on top of several cores the technicians cut out of the core liners. This is what ocean floor rocks look like. I'm holding a wax marker and a labeling machine in my hands. Maybe I can help the technicians here a little bit and mark all these cores so the scientists know the exact depth from which they came, because they all look the same to me!
I'm still wondering where this sawing sound is coming from. Hmm, maybe I should have a look around the corner…..
Buzzzzzzzzzzzzz……zzzzzzz