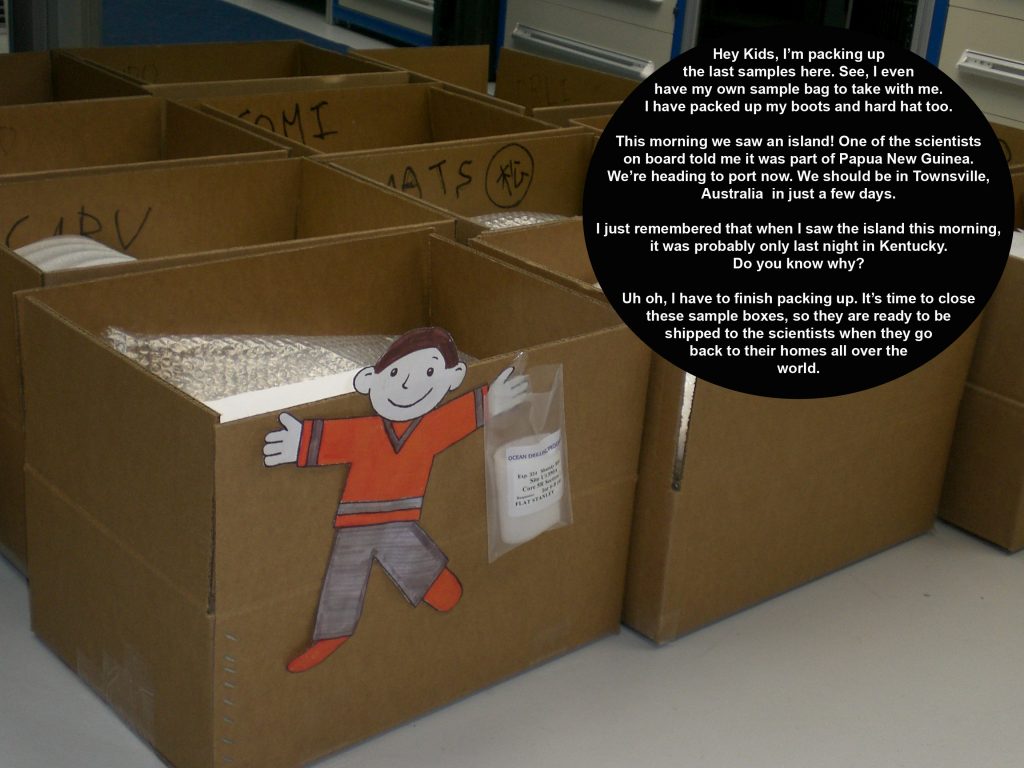 Flat Stanley is packing samples
Hey kids, I'm packing up the last samples here. See, I even have my own sample bag to take with me. I have packed up my boots and hard hat, too.
This morning we saw an island! One of the scientists on board told me it was part of Papua New Guinea. We're heading to port now. We should be in Townsville, Australia in just a few days.
I just remembered that when I saw the island this morning, it was probably only last night in Kentucky. Do you know why?
Uh oh, I have to finish packing up. It's time to close these sample boxes, so they are ready to be shipped to the scientists when they go back to their homes all over the world.