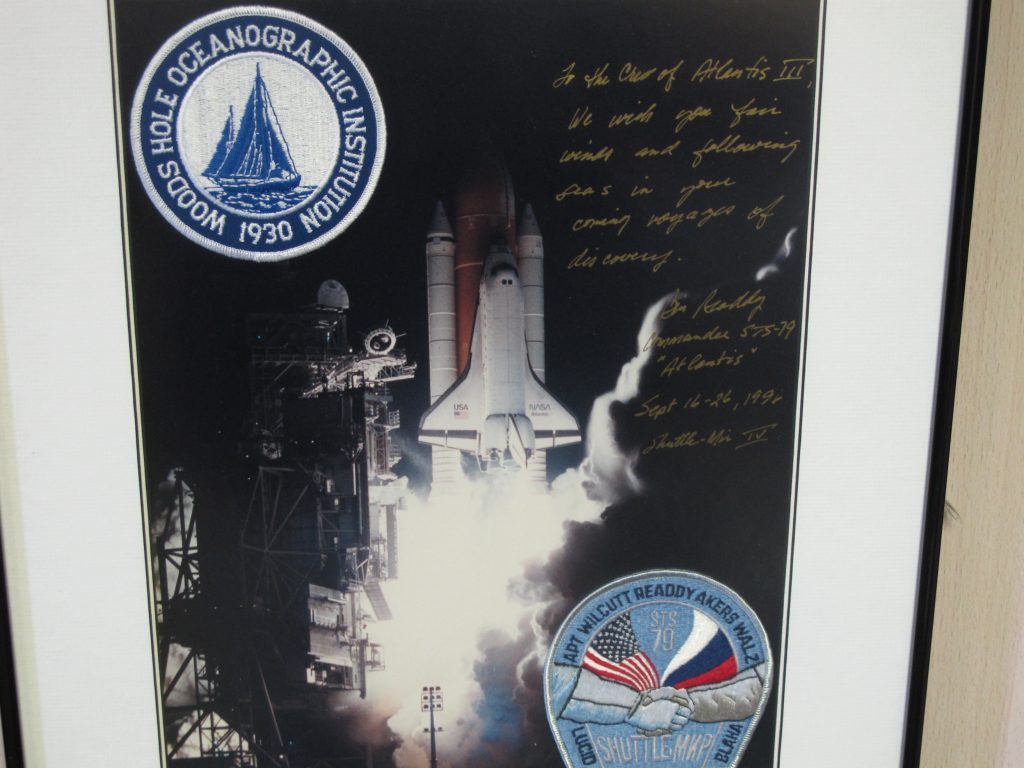 From one Atlantis to another.. it's a good time to remember the past!
The image shown is a photo of a framed document in the library of our own R/V Atlantis. The actual image is complete with a hand written message of good will from commander William Readdy of the space shuttle Atlantis, whose September 1996 mission incuding docking with the space station Mir. The current version of our own R/V Atlantis began its service at roughly the same time in 1996.. hence the timing of the message was perfect.
With the launch of shuttle Atlantis today it appropriate that this Atlantis return the favor and our wishes for a successful mission!