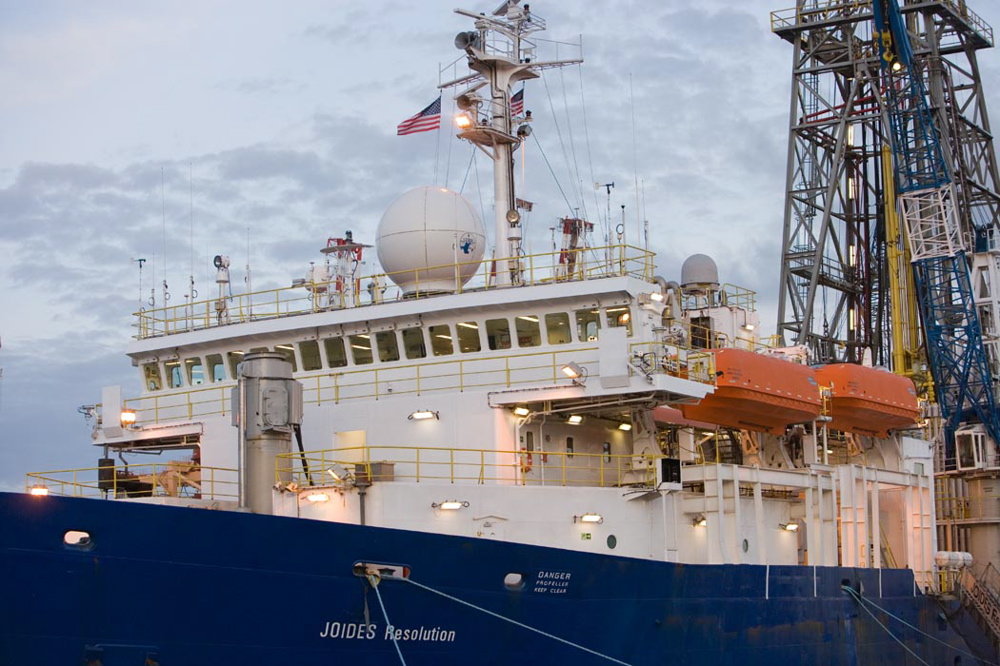 We get a quite a few questions from our readers about the training and qualifications required for various positions and careers aboard The JR and other ships.
Watch and listen as Captain Alex Simpson and the mates discuss work and life at sea aboard the world's "most important" earth and ocean science research vessel.
See The JR career mosaic for more information and profiles about the scientists, crew, and technicians who work with scientific ocean drilling.
Photo:  A view of the JR's Bridge.  Credit:  Bill Crawford, IODP Imaging Specialist.