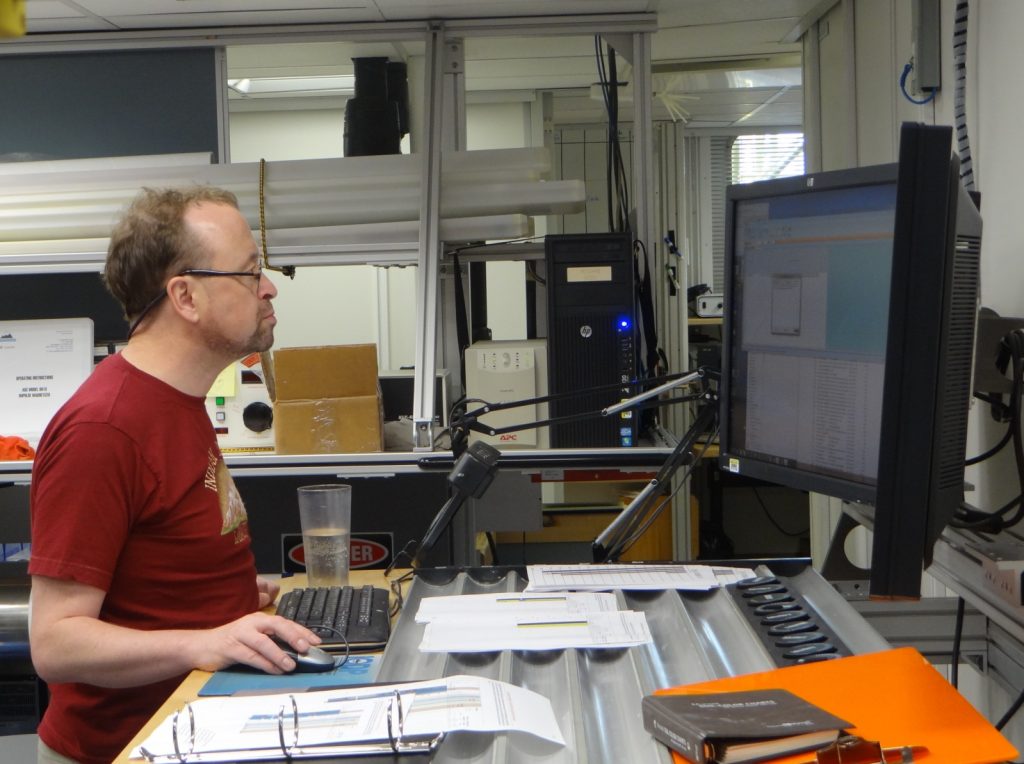 The coring operations go
into a little recess and the wireline logging takes over. Priority remains
to wind up the hole summary before occupying the next one.
As you might know that the shipboard scientists
and technical staff on JR work 12 hrs shifts, 24X7 to complete the mission
objectives. You can see our Co-Chief- Peter Clift giving final touches to the visual core description process of samples
collected from several hundred meters deep below the seafloor. However- the big
question- the base of the FAN still remaines elusive. Let us dig further.