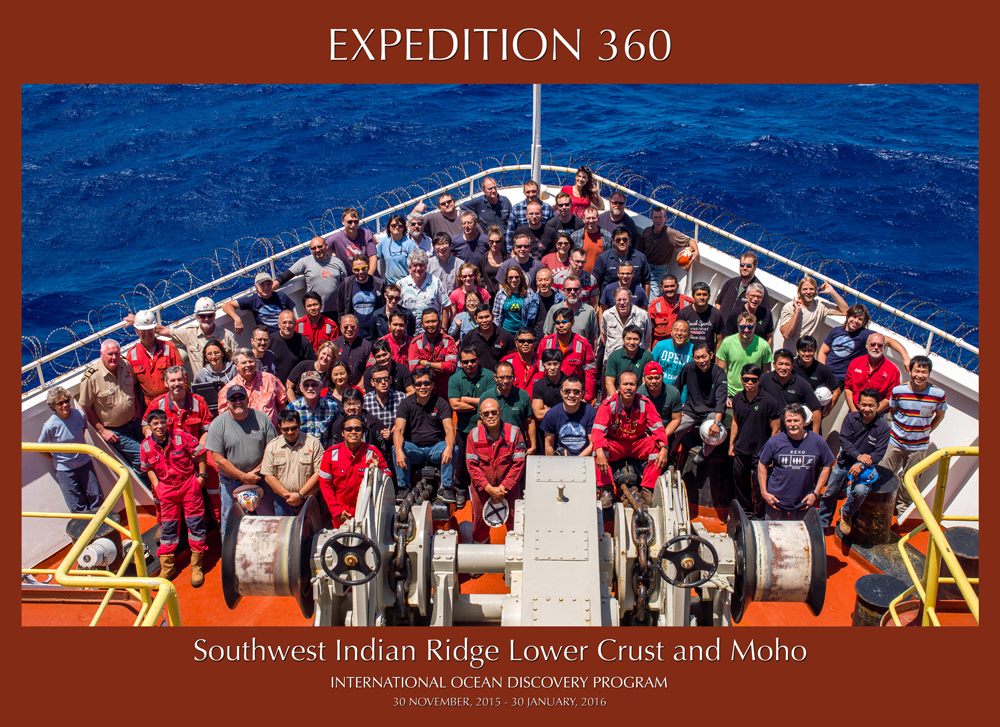 Good bye SW Indian Ridge, hello South African Climate!
Expedition 360 is coming to a close. We arrive in port very early tomorrow morning. It has been a great adventure for the educators on board.
We have learned a lot of geology, we've grown as educators, and we've made friends that are more like family now.
You haven't heard the last from the Expedtion 360 Education and Outreach team, though! Stay tuned for a couple more podcasts from Lucas and news from all of us about our post expedition work! Also, make sure you keep up with the adventures of Expedition 361!
Alejandra
Lucas
Marion