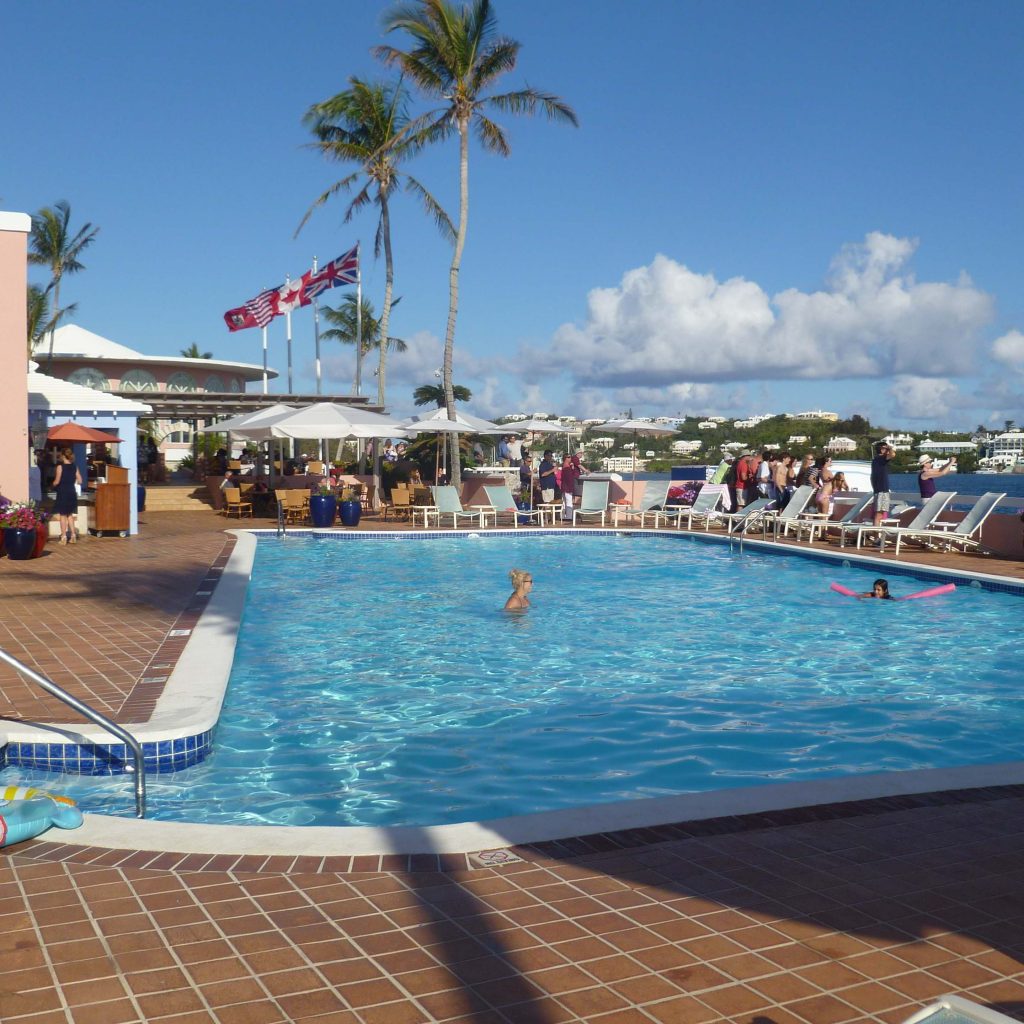 I've arrived in Bermuda and am now waiting for the JOIDES Resolution to arrive. I had a very busy few weeks finishing projects and organising my work schedule for the lead-up to the expedition.
Then very early Tuesday morning I caught a taxi to Wellington airport and headed off. The trip from New Zealand to Bermuda took over 40 hours. I flew from Wellington to Sydney to Vancouver to Toronto, with an overnight stay there, and then to Bermuda the next day. I was pretty exhausted from the flight and am now suffering from jet-lag. New Zealand is 15 hours ahead of Bermuda, so when it's time for bed in New Zealand (10 pm) it's time to get up here (7 am), so I tend to get really tired about noon here. Question: What time will it be in New Zealand when it's noon here?
I'm staying with the science party in a terrific old hotel on the waterfront in Hamilton, Bermuda, which is quite different from Hamilton, New Zealand. For one thing, I couldn't imagine a massive cruise ship berthed at the wharf on the Waikato River. And the water is a lot warmer! A swim in the pool was just what I needed after 40 hours of travelling, 24 of them in a cramped aeroplane seat. Question: What else does New Zealand have in common with Bermuda?
Fairmont Hamilton Princess Hotel
Massive cruise ship (not the JOIDES Resolution) moored in downtown Hamilton (Bermuda, not New Zealand)