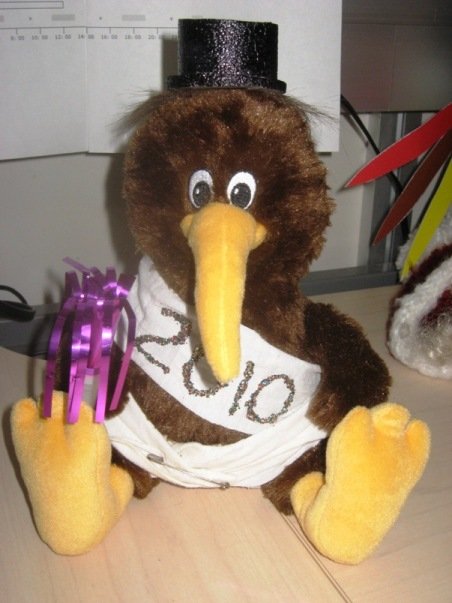 Happy New Year to everyone!  We rang in the new year on the bow of the ship.
The ship's bell was rung by the youngest person on the ship – our curator, Lara.  She rang the bell 16 times, 8 to usher out the Old Year and 8 times to welcome 2010.  After the bell was rung, Captain Alex presented me with this wonderful plaque to take home and hang in my classroom as a reminder of my journey and an inspiration to my students.
What an amazing way to start the New Year and end the expedition.  Three days and we'll be in Wellington – I can't believe it!