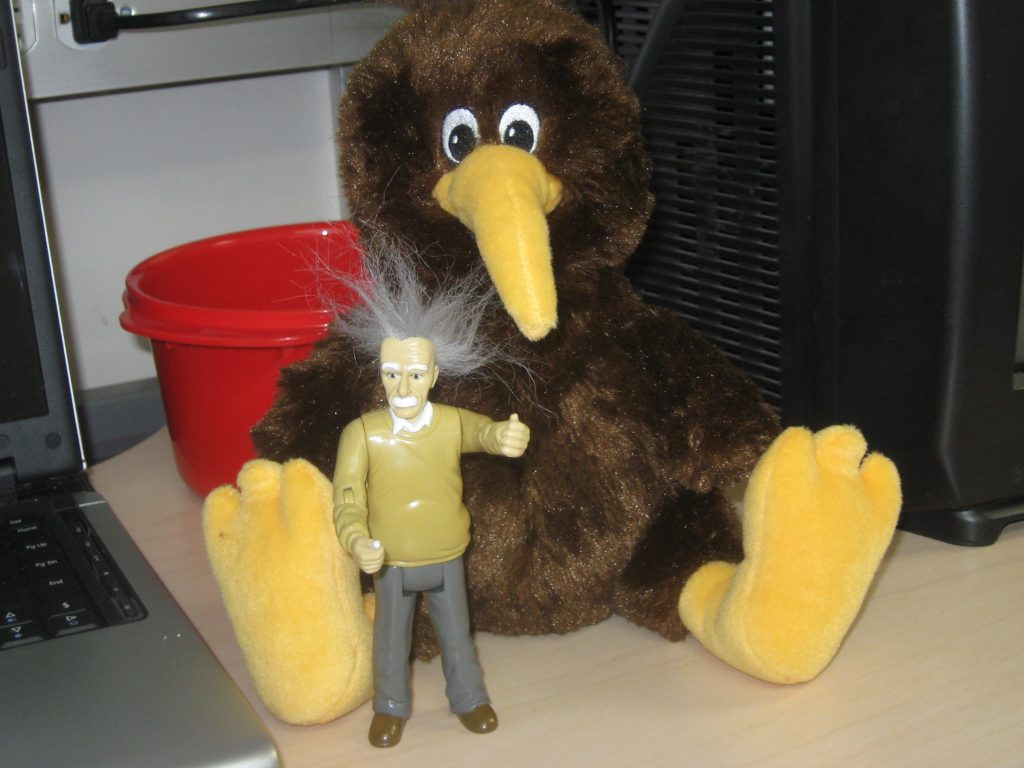 Hello Kids! My name is Wiki. I'm a Kiwi Bird. Kiwi birds are native to New Zealand. That means New Zealand is my home.
Do you know where New Zealand is? It's almost all the way to the south pole! Kiwis can't fly and we are about the size of a chicken. I am going to be traveling on the JR this trip and I'm going to go all around the ship and learn neat things to share with you. If you have questions, send them to me and I'll waddle over to the right place to find the answer.
This picture is me and my new friend Albert. I met him when I got on the ship. He came all the way from Texas in the United States. It was a really long trip for him. He's going to join me on some of my adventures around here. See you soon – we're going exploring!
Wiki