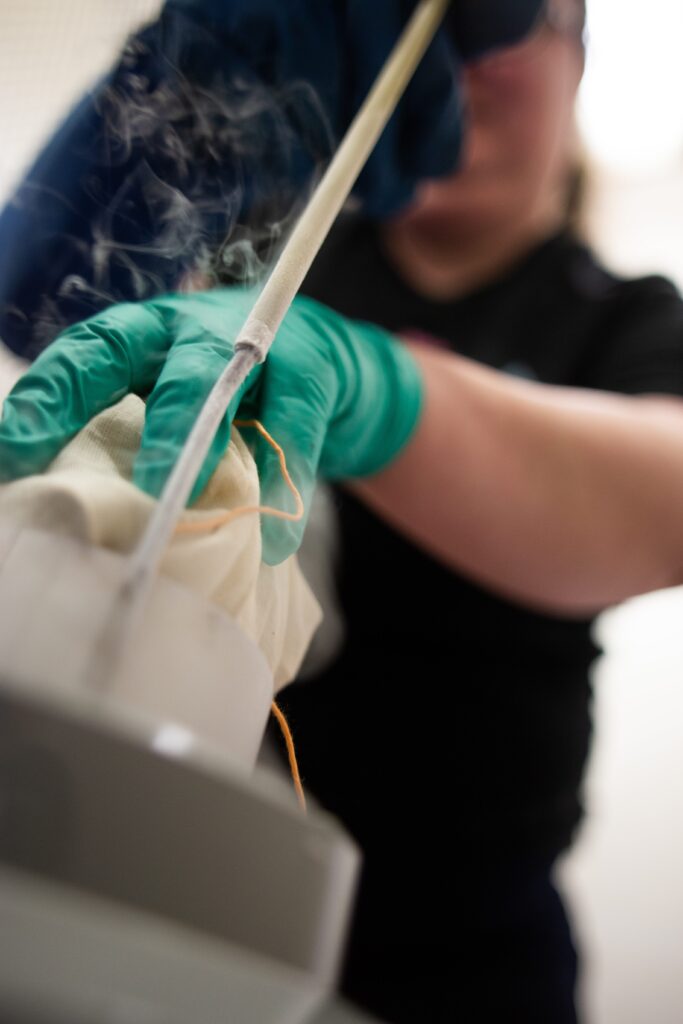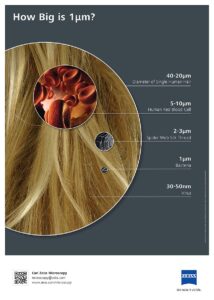 How big is a microbe? Measuring around 1 micron, they are certainly not big enough to see with your naked eye! Microbes are everywhere on Earth – even on your skin and in your body. They are also in the oceans and make up a huge part of the living material there. Microbes have even been found deep in the ocean crust – ALIVE! These tiny living organisms may be the key to some of the processes that drive chemical and biological cycles in and beneath the ocean. The JR has been instrumental in collecting samples that lead to this discovery and currently is playing a similar role. A microbiologist on Expedition 395, Dr. Melody Lindsay, is looking for these little critters in the deep sediments and basalts that we are collecting.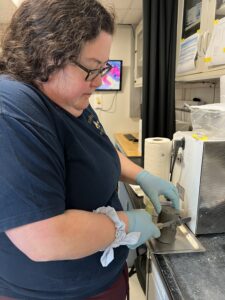 Dr. Lindsay hopes to figure out if these microbes and their geochemical food display trends that align with sedimentation rates and water flow. This will be another way for scientists to analyze past ocean environments and processes and apply this knowledge to present and future events. The more that is understood about these organisms, the more we can understand about the critical role they play in keeping the ocean ecosystem healthy.
How are these microorganisms found and studied? It is a long process and will start onboard the JR and be continued offshore at Bigelow Laboratories, in Maine. When a core first arrives on the ship, Dr. Lindsay will collect sterile samples of the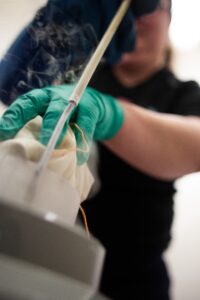 sediments or rocks therein. She will then dilute the samples with glycerol to prepare them to be frozen on the JR and transported back to the lab at Bigelow. There the samples will undergo a process known as flow cytometry, a process that uses a laser to identify the reflective light properties of the sample particles as they flow past. The flow cytometer will both identify the cellular material and count how many cells are in the mixture.
To determine the identity of each species that are in the samples, Dr. Lindsay will use DNA analysis. She will employ glass beads which, when added to the solution and shaken will split the cells apart. These miniscule beads are less than 0.2 microns in sizes and appear to be a fine sand. Once split, the DNA in these cells will float free of the other material and can be collected and analyzed to determine the species present.
Very little is known about the species that live in deep sediments that top the basalt crust. Dr. Lindsay will primarily focus her research on these microbes and how they cycle chemicals from waters flowing from the rock into the sediment. She will use data about the microbes in the surface sediment as a baseline to calibrate her measurements. Using what she finds, she can help clarify how the Earth's deep subsurface ocean processes affect the ocean and in turn the chemical cycles on Earth.