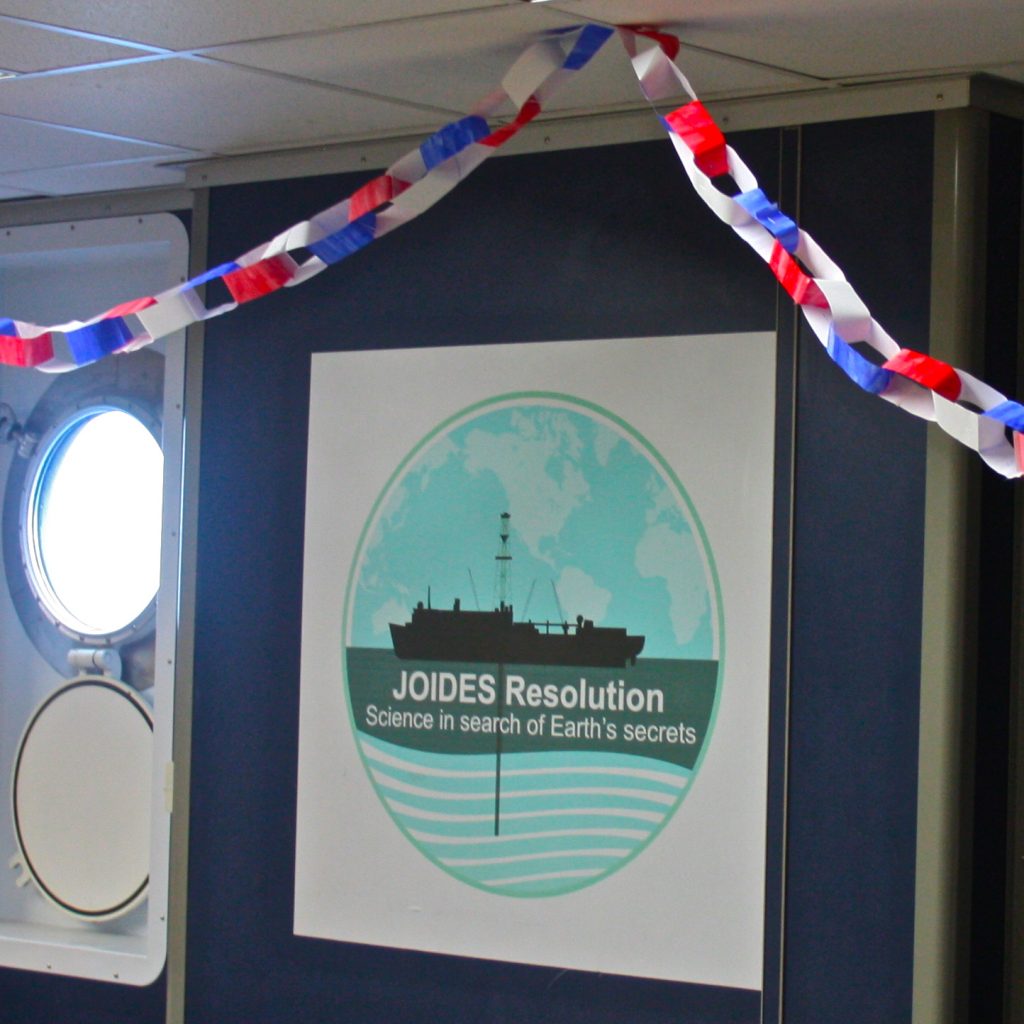 Independence Day, Canada Day, and Half Way There!
We had quite the celebration yesterday! There was a big party for the 4th of July, Canada Day, and for being exactly half way done with Expedition 342! It's hard to believe that we have already been at sea for thirty days!
The highlight of the 4th of July/Canada Day/Half Way There celebration was the big BBQ outside! The weather was great and we feasted on burgers and BBQ chicken. Everyone was in high spirits and we all talked about our favorite ways to celebrate the holiday back home. Well over 50 storm petrels and shearwaters circled the ship and rested in the calm seas. There was just enough breeze that they only had to raise their wings to be lifted into the air. As we ate, there we kept seeing splashes around the boat. We attributed them to smaller fish and the birds, and went to get dessert.
Then all of a sudden something huge jumped out of the water! I may or may not have yelled "TUNA!" There was a school of yellowfin tuna right off the bow! We saw a few leaps and lots of fast motion under the water and then they were gone. Unfortunately nobody was quick enough to get a picture (or a hook in the water).
Enjoy these pictures from our celebrations!
Two of our many Canadian shipmates, Captain Terry Skinner (Siem Offshore) and Heather Barnes (Marine Technician: X-ray Laboratory, IODP-USIO/TAMU), celebrated Canada Day on July 1st. (Credit: John Beck, IODP/TAMU)
Great day for a BBQ on deck! 
Happy 4th of July! 
Everyone loved the cake and apple pie!