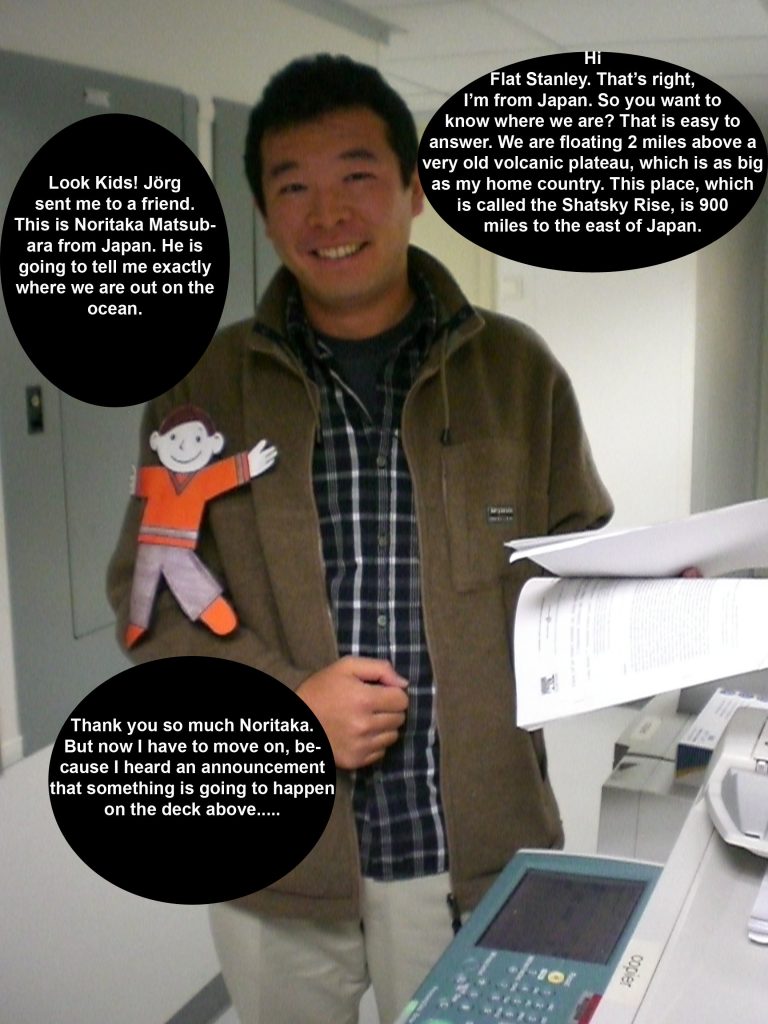 Joerg sent me to meet a new friend
Look kids! Joerg sent me to a friend. This is Noritaka Matsubara from Japan. He is going to tell me exactly where we are out on the ocean.
Noritaka:
Hi Flat Stanley, That's right, I'm from Japan. So you want to know where we are? That is easy to answer. We are floating 2 miles above a very old volcanic plateau, which is as big as my home country. This place, which is called the Shatsky Rise is 900 miles to the east of Japan.
Flat Stanley:
Thank you so much Noritaka. But now I have to move on, because I heard an announcement that something is going to happen on the deck above…….