Announcing the JOIDES Resolution (JR) Academy for Undergraduate Students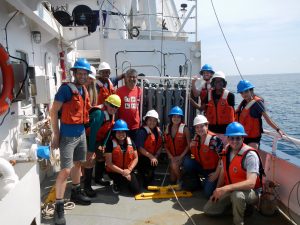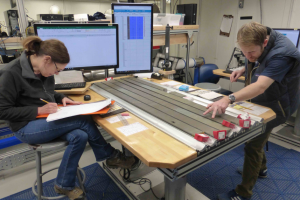 announcing a very special opportunity for undergraduate students during Summer 2019!
What: Sail aboard the amazing U.S. vessel for scientific ocean drilling, the JOIDES Resolution (the JR) on the one-month-long Expedition 385T and earn 10 university credits. This is a unique opportunity and may not be offered again any time soon. To learn more about the JR, explore here.
When: Embark the vessel August 18; disembark September 16, an additional 1-3 days before/after are programmed for travel and land-based activities/field trips. Note that there are no port stops during the expedition.
Ports: Board in Antofagasta, Chile, disembark in San Diego, CA
Who is Eligible:
Must be at least 18 years old and enrolled in or accepted to a U.S. accredited institution of higher learning; Students who are early in their college careers, community college students, students from underrepresented minority groups in the geosciences, first generation college students and women are especially encouraged to apply.
Must be comfortable in a somewhat unpredictable environment
Must be in generally good health and meet all shipboard medical requirements
Must be able to work in close quarters at sea
Cost: $1572. This is the tuition cost for the two 5-credit courses you will enroll in through Whatcom Community College (course information coming soon), and includes an international travel insurance policy. There are no other major expenses – not even airfare to/from the ports or hotel while in port during the official program days, although there are some minor costs (such as taxis) that you may need to cover initially (and will then get reimbursed later).  These are covered by the U.S. Science Support Program. You will need to pay for your own required medical physical as well as any passport fees (if you don't already hold a current passport).
The U.S. Science Support Program will support your travel and expenses in getting to and from the ship. Thus tuition cost should comprise your total expenses.
What will I be doing?
Living and working aboard the U.S. vessel for scientific ocean drilling
Engaging in lab, lecture and hands-on activities relating to introductory oceanography and Earth science while on board a floating at-sea laboratory
Interacting with expedition scientists engaged in specific science missions
Learning valuable and creative science communication techniques; conducting live ship-to-shore broadcasts
Participating in shipboard operations as appropriate
Enact an on-board research project as part of your classwork using ship facilities and resources
Blogging and participating in JR social media channels
Courses Offered: Students will take two courses from experienced faculty members while on board: Oceanography 101 and Earth Science 100, with an option for an Independent Learning Contract for those who have already received credit for these same courses at their home institution.  Accepted students will enroll in these courses through Whatcom Community College (Bellingham, WA) and should be able to transfer the credits to their home institution, subject to their college/university's policies. (Please check with your home institution first!)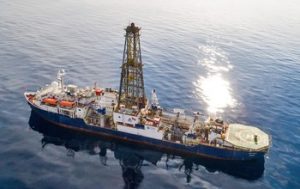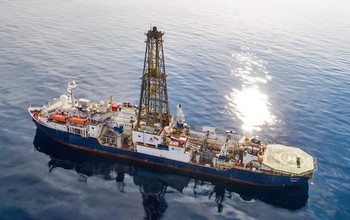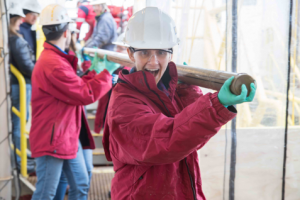 How do I apply? The application deadline was April 22, 2019.
Components of a completed application include:
a completed application form
a letter of recommendation from a current or past professor
a copy of your most recent transcript (can be unofficial)
a Zoom (like Skype) on-line interview; if selected as a finalist you will be contacted about this
We will notify accepted students by May 17. Students will then be required to register for the Whatcom courses. Final permission to sail is contingent on satisfactory completion of a required medical exam.
Questions: Sharon Cooper: scooper@ldeo.columbia.edu
————————————————————————————————————————————————-
FAQ
Can high school students apply?
Students who have graduated from high school, are already 18 years old and plan to enroll at a 2-year or 4-year institution in the coming year may apply.
I am not a U.S. citizen but attend a U.S. university/college. Am I eligible?
Unfortunately, no. You must be a U.S. citizen, U.S. national OR permanent resident.
I am a U.S. citizen but attend an accredited institution in another country. Am I eligible?
Yes.
Are graduate students eligible?
No, this program is specifically for undergraduates.
I've already taken Oceanography 101 and/or Earth Science 101 and cannot receive credit for it again. Does that mean I cannot participate?
We will work with all accepted students in this situation to create an alternative Independent Learning Credit class related to Oceanography and/or Earth Science for which you can receive credit. Talk to us!
I get sick easily on buses, trains and planes. Should I apply? Will I get seasick?
The JR is a pretty stable ship. However, a lot of students/scientists do get seasick the first day or two; for most, it goes away after that. If you are prone to motion sickness in general, please consider if this is the right opportunity for you. Many people who sail on the JR bring some motion sickness medication, either over the counter or in consultation with their doctor. There is also a doctor on board 24/7 who can assist you with any issues that arise.