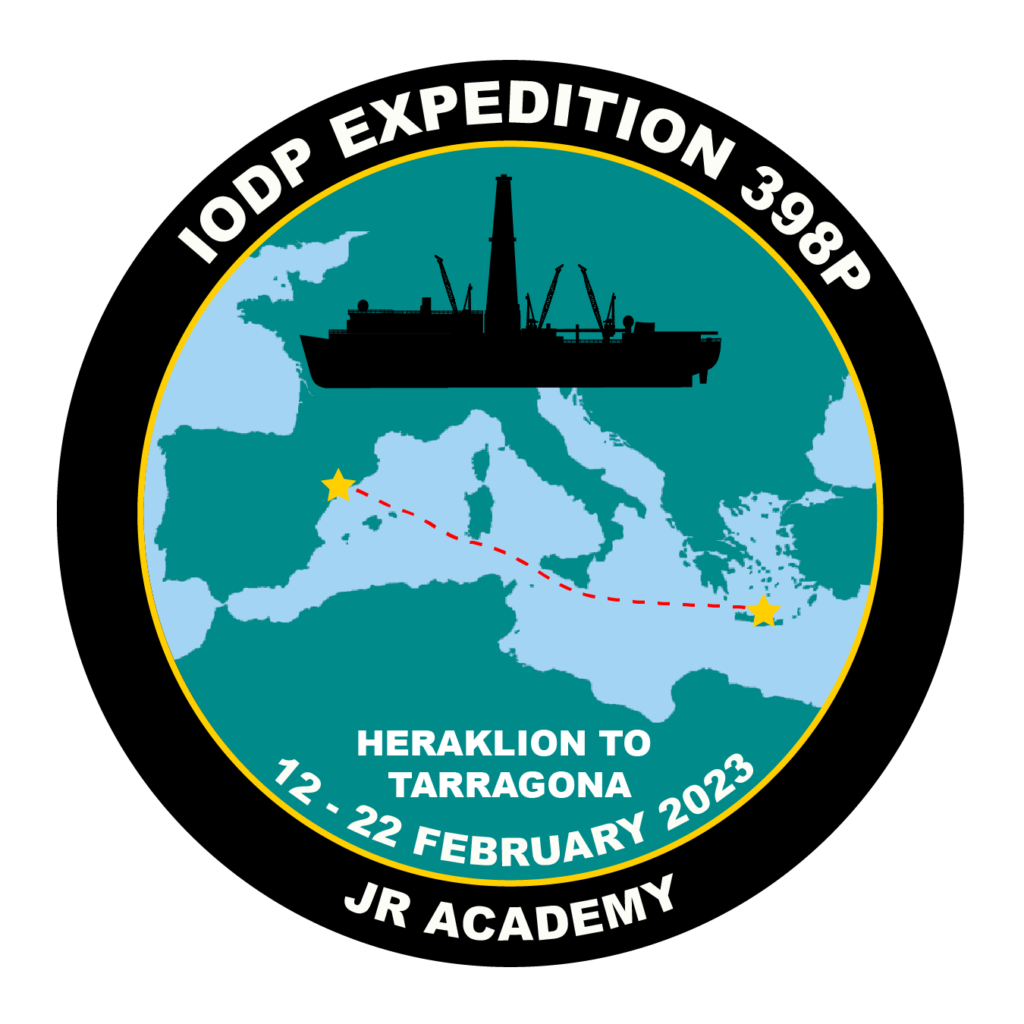 Expedition 398P: JR Academy 2023
During Expedition 398P, a transit of the JR from Heraklion, Greece to Tarragona, Spain, the JR will host our second JR Academy. JR Academy provides an opportunity for undergraduate students to live and work aboard the ship, while learning all about scientific ocean drilling and the exciting geoscience careers that surround it. This year's program includes 15 students from around the country and 5 instructor/mentors. In addition to learning many aspects of Earth science, JR Academy is being offered in partnership with the Ambassadors for STEM Training to Enhance Participation (A-STEP) program and students will learn about and conduct projects on science communication, sharing their science with their schools and communities back home.
Instructors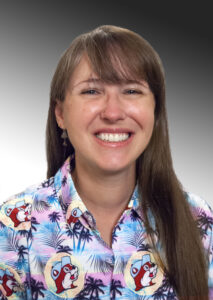 Dr. Laurel Childress has worked for the International Ocean Discovery Program (IODP) at Texas A&M University in College Station, Texas (USA) since 2017 as an Expedition Project Manager/Staff Scientist. In this role she provides scientific expertise, leadership, and advocacy to the implementation of IODP expeditions and science services. This includes facilitating and sailing on IODP expeditions, conducting independent IODP and non-IODP research, and contributing to science engagement activities of IODP and Texas A&M University. Her research includes biogeochemical cycling and data mining and she also serves as the JROC (JRSO Outreach Coordinator). This will be her fifth time onboard the JR.
Carol Cotterill is the Assistant Director, Education and Outreach for the U.S. Science Support Program, part of the International Ocean Discovery Program. She started her IODP career as an Expedition Project Manager for ECORD, working on five mission-specific platforms in various places around the world. And slowly the realization dawned that communicating the science was as much fun as project managing the science – if not more so!! And so she changed careers and is now lucky enough to work with Sharon and Maya, inspiring and enthralling people around the world in the adventures of the time travelling scientists onboard the JOIDES Resolution. She is also slave to two cats.
Sharon Katz Cooper is based at Columbia University and is one of the leaders of Education, Outreach and Science Communication for the U.S. office of IODP. She first learned about IODP when working for the Smithsonian on developing the Sant Ocean Hall, during which she sailed on the very first School of Rock in 2005 and became permanently hooked. Now a full-fledged accidental geologist, she creates and implements programs around the world to encourage students, teachers and the general public to fall in love with STEM and get their minds blown by amazing Earth science going on every day. She is passionate about increasing diversity in the geosciences and providing entryway opportunities for students from all walks of life. In other parts of her life, she is a children's book author, wife, mom, cook and laundry-folder. She is married and has three boys who refer to the JOIDES Resolution as "mommy's ship."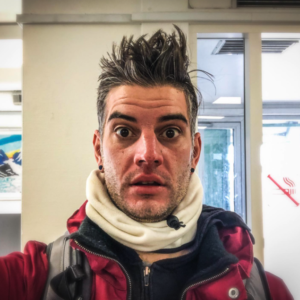 Mike Toillion is a filmmaker and media production specialist for the NASA Astrobiology Program. He has traveled the world accompanying scientific expeditions from Iceland to Japan, telling stories of the scientists behind the search for extraterrestrial life beyond Earth. Mike studied visual arts and music at the University of California, San Diego, and has worked at NASA for over 10 years. When not searching for life in the Universe, you can find him in Boulder, CO, hiking with his English bulldog Mochi, or climbing the many 14ers of Colorado.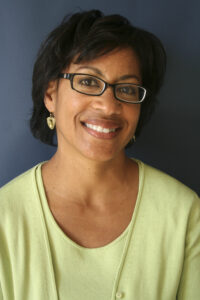 Lisa White is Director of Education and Outreach at the University of California Museum of Paleontology. Past positions held include San Francisco State University Professor of Geology, Chair of Geosciences, and Associate Dean of the College of Science and Engineering. Lisa has extensive experience with science enrichment programs for urban youth and she is active in efforts to increase diversity in the geosciences through field learning expeditions on land and at sea. A micropaleontologist by training specializing in fossil marine diatoms, she is a Fellow of the California Academy of Sciences and the Geological Society of America. As the education director at the UC Museum of Paleontology, Lisa develops and disseminates learning materials including virtual field experiences designed to explore the fossil record, global climate change, and the nature and process of science. Contact Lisa White for questions about A-STEP, ldwhite@berkeley.edu, 510-664-4966, https://ucmp.berkeley.edu/people/lisa-white/.
Participants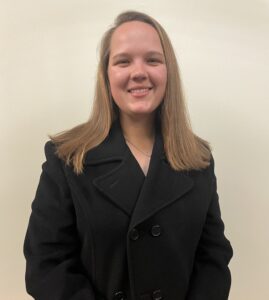 Olivia Adams is a third year Earth Science major, Marine Science minor at Pennsylvania State University. Olivia is currently working on her senior thesis studying coral reef rugosity (structural complexity) on modern reefs in the US Virgin Islands in comparison to the biodiversity and overall health of each reef system. In her free time, Olivia enjoys scuba diving, caving, and spending time with her horse.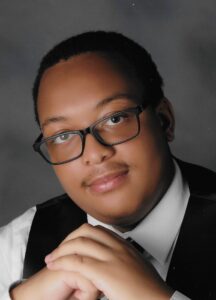 My name is Chai Comrie. I am a first-year scholar in the College of Agriculture and Food Sciences at the Florida Agricultural and Mechanical University in Tallahassee, Florida. My intended major is Animal Science Pre-Veterinary Medicine.  I have always had an interest in our Environment and am a recent graduate of South Plantation High School in the Environmental Magnet Program.  While most people have fur babies, I have an aquatic turtle and a tree frog.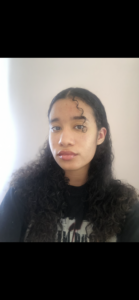 My name is Brayelin Cordones and Im an undergraduate sophomore studying Environmental Science.  I was born in New York but grew up in Dominican Republic. I enjoy listening to music in my free time and reading actions novels during my free time. I'm looking forward to this internship at JR and hope to make good memories !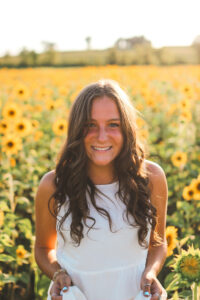 My name is Rylin Duster and I am from East Dubuque, Illinois. I transferred to Oregon State University in the fall of 2022, studying Environmental Science with an emphasis in Aquatic Biology. I spend most of my free time exploring nature with friends, reading, practicing yoga, or catching the sunset! I am really grateful for this opportunity to learn more about our beautiful planet and dive into the world of marine science.
Eddie Franco is a student at Boise State University and an undergraduate researcher in the geophysics lab, where I've gained valuable skills and knowledge that will be useful in my future career. My job involves building drones, electrical sensors, and designing payload mounts for snow-science research that gives me experience in hands-on engineering and technical work, working on a project funded by NASA gives me exposure to cutting-edge research and the opportunity to work with experienced scientists. My dream now is to get a MS in Applied Ocean Sciences or Oceanography with some focus on AUV's and contribute to a better understanding of our planet. In my free time I like woodworking, fly fishing, sports, cooking, and music.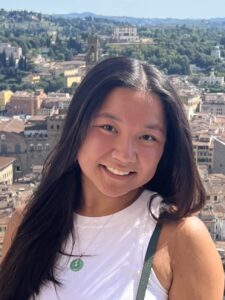 Ruby Garey is a sophomore undergraduate student pursuing a degree in geology at Illinois State University. She also works for her university's Department of Geography, Geology and the Environment as a geology student ambassador. As a student ambassador she recruits potential students, attends open houses and mentors freshmen in their first year of university. In her free time, she loves to camp, hike, and travel. Being outside and active in nature is an important part of her life.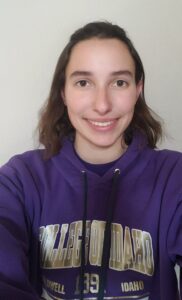 Alyssa Johnson is from Meridian, Idaho. She is currently in her Junior year at The College of Idaho studying Environmental Studies and History. Over the years at CofI she has learned how connected studying the environment and history is, including research about the memory of shipwrecks in the Great Lakes. Her favorite activities include reading, writing, playing the bassoon, rock climbing, and hiking.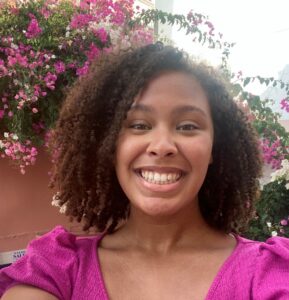 Hi my name is Rylin Marie Lofton, I was born and raised in Cincinnati Ohio. I'm an undergraduate at the American College of Greece where I study Biomedical sciences. In my free time I enjoy Sci-fi/Fantasy books, karaoke and traveling. I have a love for all things science and hope to pursue a career in Science Communication. I have experience as a teaching assistant of Advanced Biology for one year and more recently I was an outreach officer for the IODP expedition 398 exhibition in Santorini, Greece. I am extremely excited to continue to learn about science communication on the Joides Resolution!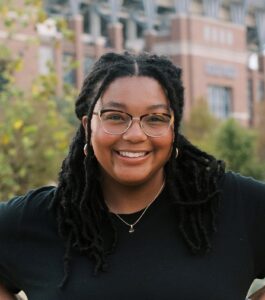 Chelsea McDonald is a senior undergraduate geology student at Texas A&M University. She currently resides in College Station, Texas but was born and raised in San Antonio, Texas. Chelsea is currently the Marketing and Advertising Officer of SGC (Student Geosciences Council) and is also the Treasurer of NABG (National Association of Black Geoscientists). She has always had a passion for learning about the earth and giving back to her community which led her to pursue hydrology. She hopes to go into water management and provide access to clean water for people in need. Outside of school you can find Chelsea in her crafting area doing all sorts of things from crocheting to embroidery and even soap making. She has been looking forward to going on an expedition on the JOIDES Resolution and is eager to learn from everyone aboard the ship.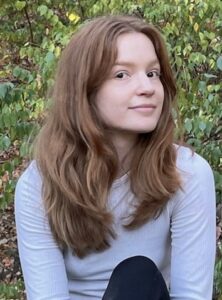 Brianna Moyers was born and raised in the small town of Franklin, Kentucky. She is now in her final semester of Vanderbilt, where her identical twin also attends, as an undergrad studying Earth and Environmental Science. She has researched soil health for 2 years and once inventoried all the trees on her campus. She enjoys spending time outdoors, trivia, crosswords, crafting, and yoga. She is also an avid reader and loves chatting about books with other readers!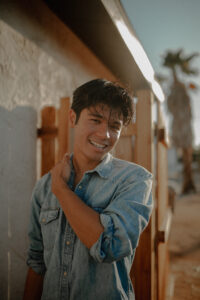 My name is Aidan Ocampo and I'm from Orange County, California. I'm currently a third-year undergrad at Northwestern University studying Earth and Planetary Sciences and Environmental Policy. In the near future, I hope to pursue a PhD program and begin a career in climate science or a related field of research. Apart from school, I really enjoy everything outdoors! I love hiking, camping, backpacking, kayaking, rock climbing, etc. I'm also a photographer mostly doing landscape and portrait photography. I also like to sing and play the guitar but I wouldn't call myself a performer.  Thank you JR academy, I'm really grateful to be a part of this experience!
Howdy everyone! My name is Kate Olvera and I am a senior at Texas A&M University. I am majoring in geology and minoring in GIST. In my free time I enjoy learning how to crochet, reading books, and spending time with my plants. I am currently doing research with one of the scientist at IODP. My research involves examining microfossils in an aim to characterize micro faunal assemblage across a glacial/interglacial transition. I also love to hear stories from people traveling around the the world. I believe that although they are not my stories I learn a lot from them and I really enjoy them!
Hi, I am Brancen Redman. I am currently a freshman at Oklahoma State University studying Geology with a focus on Secondary Education. I am super excited to be participating in the JR academy, and I feel it will help me reach my goal of becoming a marine volcanologist. On campus, I am involved in many clubs and organizations and I even work as a lab assistant in my geology department. In my spare time, I love to read murder mysteries, watch The Office, and listen to country music. I am very excited to be aboard the JR!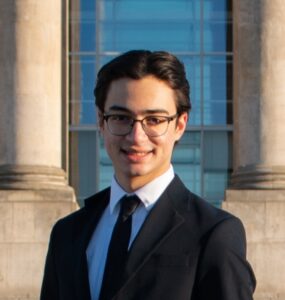 My name is Joshua Segebre, I am from Miami, Florida, and am a first-year student at Macalester College in St. Paul, Minnesota. I am studying psychology with an interest in the research and neuropsychology field. I am interested in learning how the environment plays a role into mental health outcomes. Outside of academics, I like to go out with friends, travel, dance, cook, and go on bike rides. I am looking forward to learning more about geoscience and being exposed to a different field of study!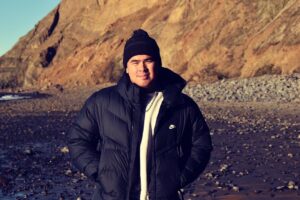 Hi! My name is Philip Siguenza I am 25 years old, I was born and raised on the beautiful island of Guam. Right after high school I joined the Navy where I spent 4 years in Washington on board the USS Nimitz. Once my contract was over, I decided to pursue a higher education. I am currently attending Central Washington University majoring in Geology and on track to graduate Spring of 2023. My hobbies