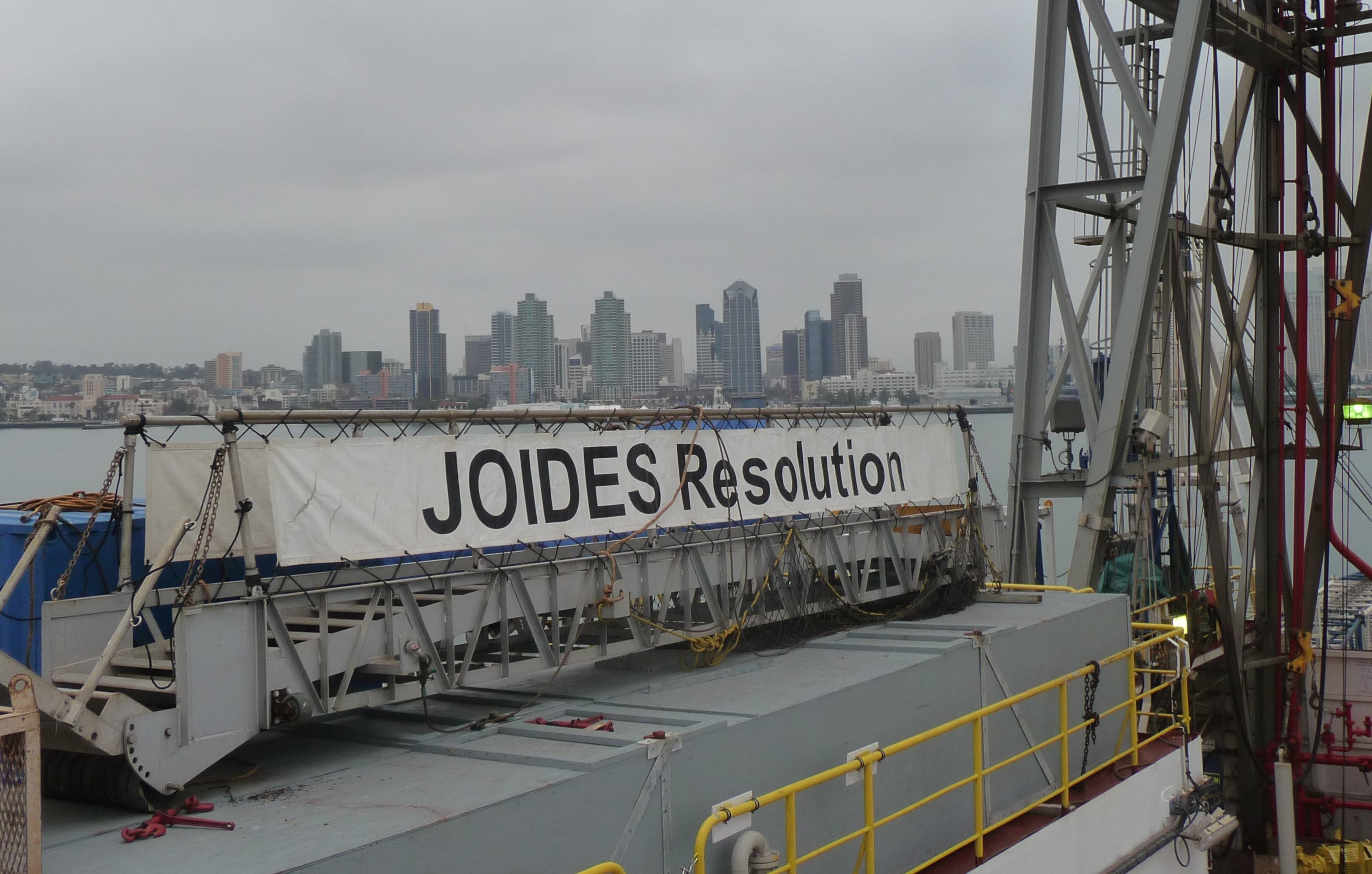 Joides Resolution is leaving San Diego
24 june 2009 – Wednesday 7.00 am (15h00 GMT), Joides Resolution is leaving San Diego harbour for a new scientific expedition (IODP 321 T).
Aboard the ship, the school of Rock 2009… twenty teachers from U.S, Japan (x2), Europe (x2) to study cores and hydrology on the Juan de Fuca Ridge with the scientists.
I am very happy to be there and to represent my school (International School of Valbonne Sophia Antipolis) and IODP France.
Joides Resolution a ship, yes … but also a fantastic laboratory. Let me show you the JR Lab !
After drilling and recuperating cores from seafloor, begin a lot of analyses : measures of density, magnetism susceptibility, gamma rays radiation, color reflectance, P waves speed, microbiology observations …
Some photos from my first Lab tour today, with the scientists :
| | |
| --- | --- |
| | |
| cores after drilling | P waves celerity |
| | |
| microbiology and paleontology lab | cores before colors reflectance test |
tomorrow : some results of the lab tests … be there !
> follow the expedition in french on http:cistus05.free.fr