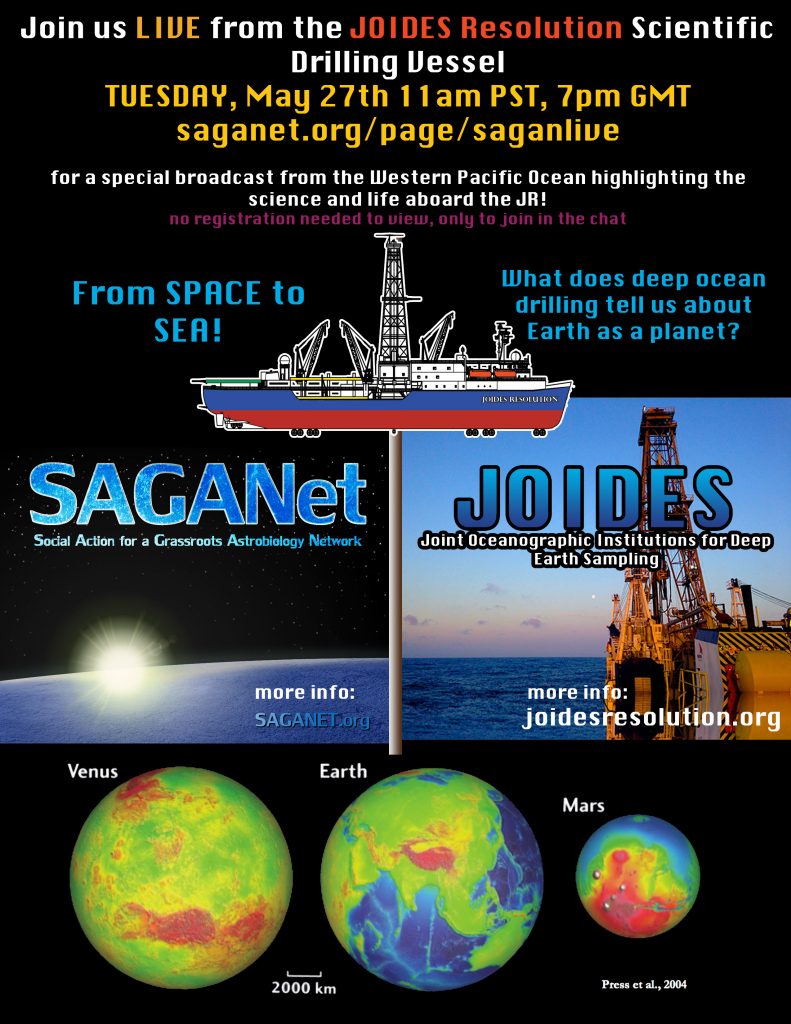 Join us for a live broadcast tomorrow!
Join us May 27th for a live broadcast aboard the JOIDES Resolution! Join us at 11am PST, 2pm EST, 7pm GMT on www.saganet.org/page/saganlive
more information: http://saganet.org/events/live-broadcast-from-the-joides-resolution-ship-in-the-western-pac
We will be doing a public broadcast that anyone can join via the SAGANet.org web platform. SAGANet (Social Action for a Grassroots Astrobiology Network) is an Astrobiology social network that encourages science to be accessible by posting relevant articles, hosting virtual events, through its virtual mentoring platform, and by providing a sharing space for user-led groups. To ask questions to the scientists via our chat function, you must be a registered user of SAGANet.org, but if you'd just like to view the event, no registration is necessary.
Julia DeMarines (that's me!) will be hosting this event, introducing you to the science objectives of expedition 350, and giving a tour of the ship and the labs where you will meet the scientists onboard.
Hope to connect with you tomorrow!
Julia