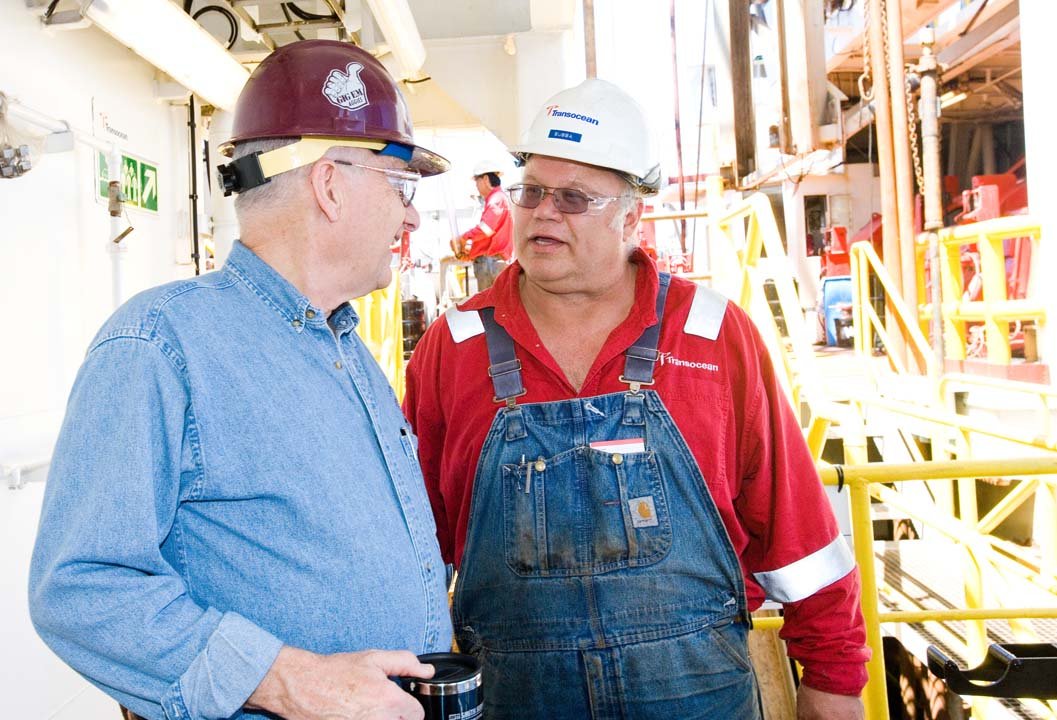 PRESENT ACTIVITY: Update as of 0800 hr 28 March 2009   Coring in Hole U1332C from 45.5 mbsf after spudding hole at 0105 hr this morning. We will spot core in this hole to fill in gaps in the record for Site U1332.  Once overlap is complete, we will move to PEAT-3C.
CORING: Cored U1332B-7 to 13H (48.1 mbsf to 100.6 mbsf) with an average recovery of 109.0%. Cored 14X to 18X (100.6 mbsf to 148.6 mbsf) with an average recovery of  60.8%. Pull out of the hole at 2130 hr and cleared the seafloor at 2230 hr.  Space out and offset vessel 30 m north of Hole U1332B. Ran in the drill string at 2230 hr in preparation for spudding Hole U1332C.  
LOCATION: Site U1332:  Hole U1332B (PEAT-2C); Final Position: 11°54.7209'N, 141° 02.7427'W; Final Water Depth: 4936.9 mbrf / 4925.7 mbsl
WEATHER: Heading: various. Wind: 15-16 kts gusting 20 kt @ 050°- 060°; Seas: 6 ft @ 8 sec from 050°; Swell: 8 ft @ 8 sec from 050°, Sea Water: 27°C; Barometer: 1014.5 mb steady; Air: 25°C; Heave: 7 ft; Max Pitch: 2°@ 8 sec; Max Roll: 4°@ 8 sec. Mostly cloudy skies with good visibility. 
OPERATION PLAN (next 24-48 hrs): Spot core Hole U1332C to fill in gaps in the sedimentary record, pull the drill string, and sail ~180 nm on a southeasterly course to PEAT-3C.
CURRENT TIME ZONE:  GMT -10 (Hawaii Time)
Complete operations and science reports are always available at IODP.
Photo:  Ron Grout and Joe "Bubba" Attryde  conferring on the catwalk.  Credit: Bill Crawford, IODP Imaging Specialist.