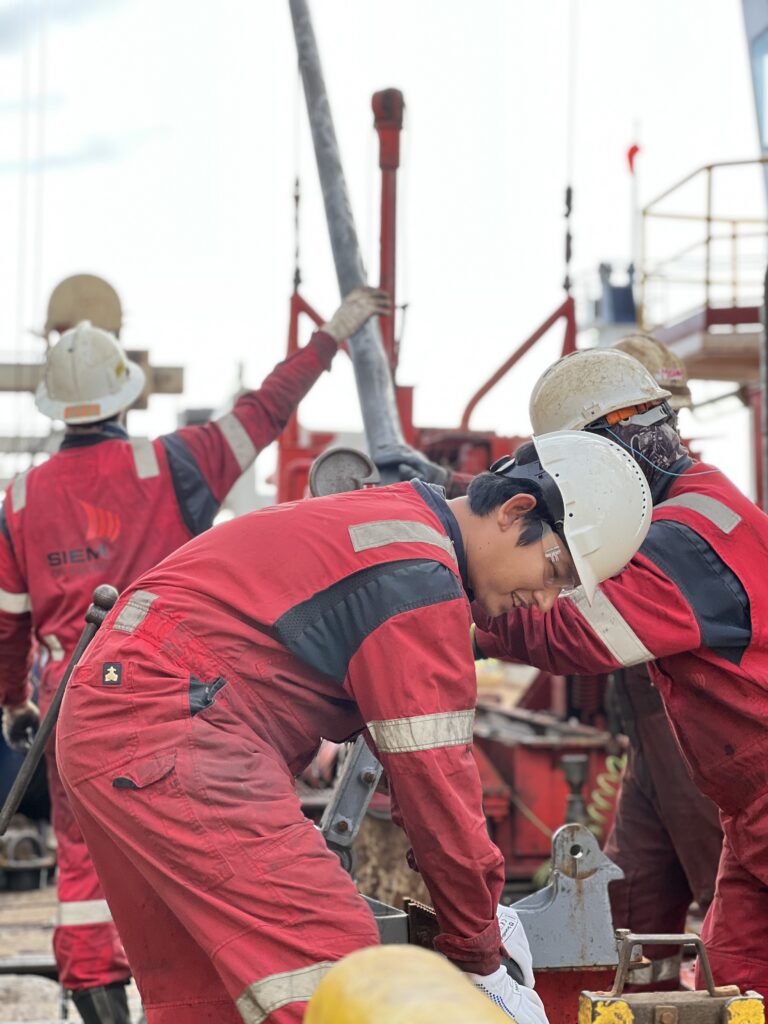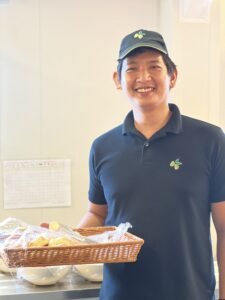 Twenty-six-year-old Benjo is sailing with the Entier Team as a steward on the JR for his second time. This may seem like a big step for a young man from the Philippines, but he has been waiting for this opportunity for most of his life. Benjo has been surrounded by photos from the JR since he was young because of his father, John. Somewhat of a legend on the drill floor, John began working on the JR in 1992 as an Able Seaman. He worked his way up through the ranks to Derrickman before he retired in 2022. In retirement, Benjo's father farms for the family and runs two businesses, a salon and a restaurant, in their home town. Benjo says that even though he should be retired, his father just can't stop working. That is consistent with how people on the JR remember him. John was a very hard worker and it seems Benjo is cut from the same cloth.
Always smiling and friendly, Benjo can be found in the mess hall during his 12-hour shift. Cleaning equipment and dishes as well as serving food, he puts his heart into his work. This is not where he wants to stay however, when asked, he says that he wants to follow in his father's footsteps. John also started as a steward (on a different ship) before working his way up to crew. So where is Benjo after his shift ends? He is suited up on the drill floor! He uses his free time to work hard at learning how to do his dream job: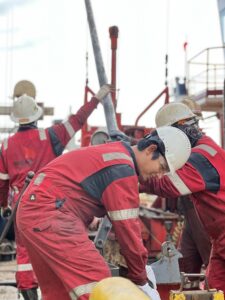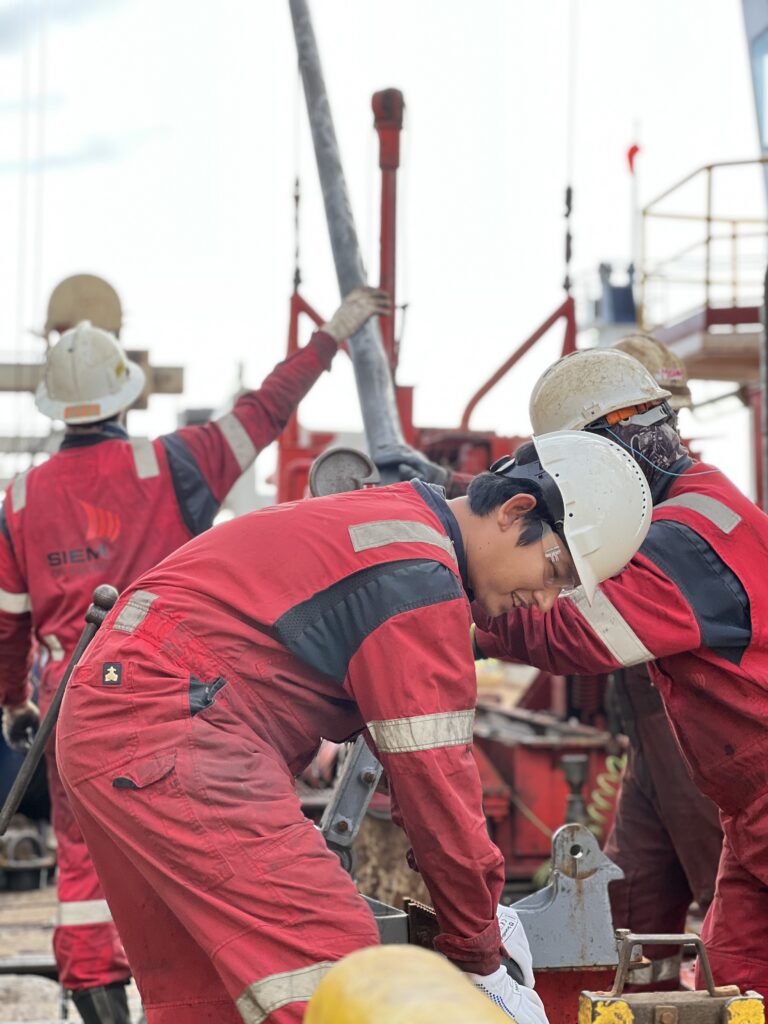 being a roughneck. Does he like being on the JR? Yes, when pressed, the only negative thing he could say about living on the JR was the slow internet!
Benjo really appreciates the opportunity to spend time with people from so many different countries. It is the international collaboration that he likes the most about the JR. The view is also on his favorites list. He does not live near the coast in the Philippines, so likes the endless ocean. Working in the kitchen, he has also become fond of western food – he likes it all, but pot roast is his favorite. He states that he is "always happy to be here" and his family is happy he is here as well. It seems that for this family, the JR has become more than just a place to work, she is now woven into the fabric of their lives.