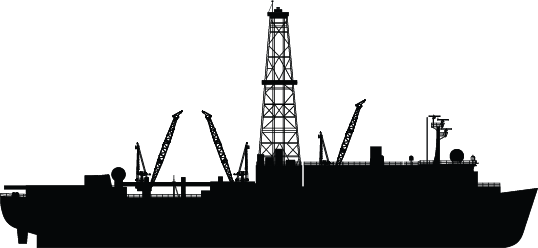 JR Profiles Episode 13: Charina "Charly" Apostadero, Steward
I got to sit down with Charina Apostadero, a steward on the JR to ask questions about herself and her job. Read her responses below and learn about her career at sea!
Please tell us a little bit about yourself…
My name is Charina Apostadero, but you can call me "Charly." I'm 45 years old and a mother of two. My daughter is 22 years old and my son is 13 years old. I'm from the Philippines. I've worked as a stewardess here on the JOIDES Resolution for a year now and this is my 4th expedition on this vessel.
What is an average day at work like for you?
My duties as a stewardess is to make sure that the cabins in my area are clean and tidy. I work a 12 hour shift each day. Aside from cleaning the cabins and stairs, I also clean the alley way on a regular basis. We also have side duties – after lunch, I clean the galley together with my colleagues. We also help with food provision – stocking stuff tht the galley needs for preparing each meal.
What are the biggest challenges in your job?
The biggest challenge that I'm facing now in my job is working as a cabin stewardess since I was a bartender on the other ship I worked on. I've had an adjustment of my daily routing – waking up early in the morning – but now I'm okay with it.
What are your favorite parts of your job?
My favorite part of my job is traveling. I can travel for free. I consider this job a "work with pleasure."
What's something you've learned that you wish you knew when you first started?
The things I learned after starting this job is saving money because this job is not permanent.