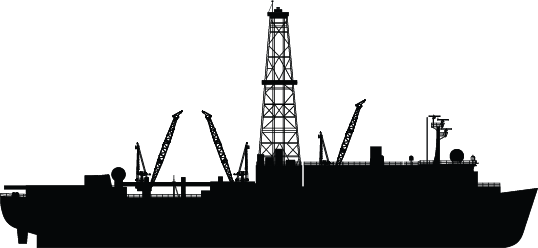 JR Profiles Episode 8: Imee Rose Ebarat, Steward
I got to sit down with Imee Ebarat, a steward on the JOIDES Resolution from the Philippines and ask her a few questions about herself and her job. See her written responses to my questions below and learn about different careers at sea!
Please tell us a little bit about yourself…
Hi! My name is Imee Rose Ebarat and I'm from the Philippines. This is my first time on board the JOIDES Resolution and first time with this position as a stewardess.
What is an average day like in your job?
Working as a stewardess, my basic duties are cleaning some of the public areas on board as well as some cabins.
What are the biggest challenges in your job?
It is very challenging. I've learned a lot – not only more about cleaning, but also about others' feelings of satisfaction about cleanliness.
What is your favorite part of your job?
I feel like I am part of people's daily life (related to their desire to have a clean and tidy room).
What is something you know now that you wish you knew when you first started?
One thing I've learned that I wish I knew when I first started this job is making individual people's beds. This is because each of us have our own style and while it may not be the standard way, it's how you feel comfortable.
What's the most craziest thing that's happened on the job?
On my second day, I was cleaning one of the showers and I accidentally bumped into the know and turned the water on. I wasn't ready for the water and the shower nozzle was directed at my face. My hands were full and it was difficult to turn the water off quickly. It was good I was along as I didn't know what to do and just had to laugh.