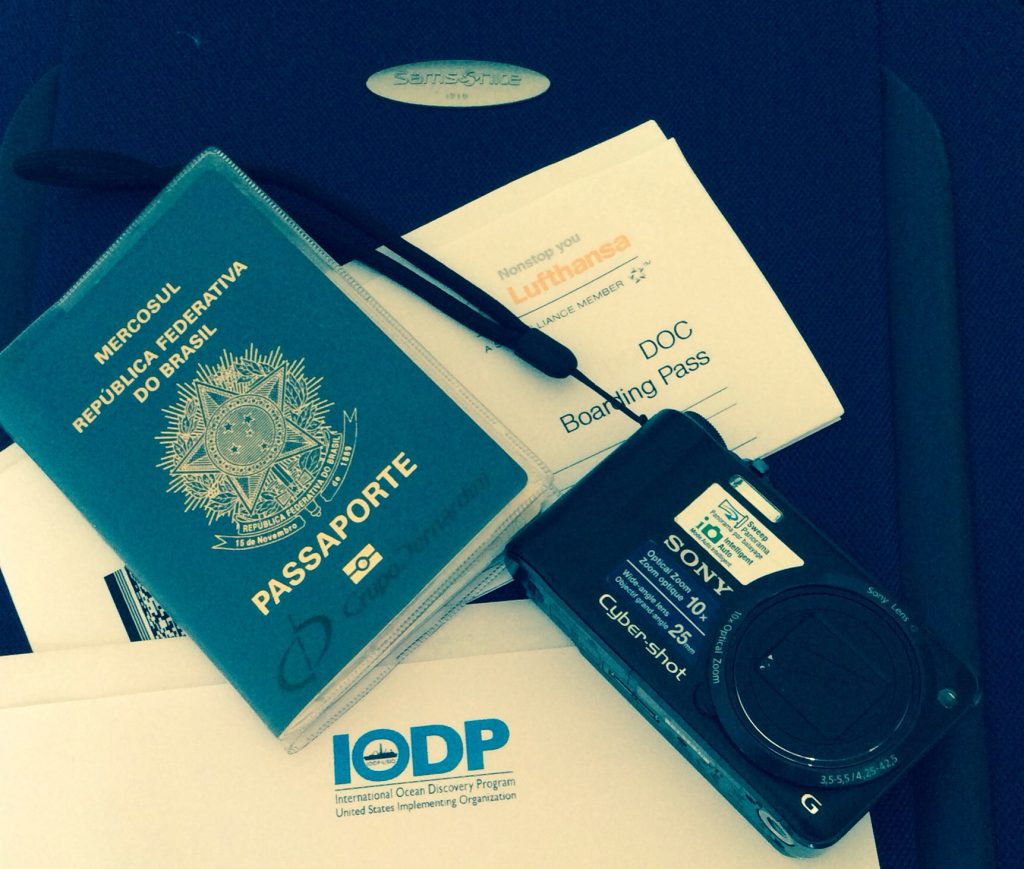 As I wrote in my profile this is my first time in a IODP expedition and I am filled with excitement and worries, all at once (together and at the same time). As Ivan Hernandez the first I heard about the IODP expeditions, I was still an undergraduate student and the idea of participating in one of this cruises always fascinated me. Ten years have gone by and being accepted to be part of the Exp. 349 team is for sure a dream come true!
Today I leave home for Hong Kong, it will be a long, long trip to get there. I'll have a 12 hour connecting time at Frankfurt Airport (planning a City Center stop!) and then I really head to Hong Kong, arriving there after 40 some hours. During the weekend I've treated myself with all the Brazilian foods and other goodies that I might miss during…pastel de palmito (there is really no way of translating this) with caldo-de-cana (sugar-cane juice), pão de queijo (cheese bread), a nice paulistana pizza, acarajé (black-eyed-pea dumpling), Guaraná soda and lots of fruits.
I am just taking a break on checking over and over again my must takes to this 2 month cruise on JOIDES. Hoping I have all the clothes and toiletries I'll need and also treats that will make the stay more pleasant, good coffee, chocolate, dried fruits, nuts and, of course, more chocolate! Checking last minute musts…Passport, check, boarding pass, check, reading glasses, check, camera, check, check, check…yep I think I'm good to go!