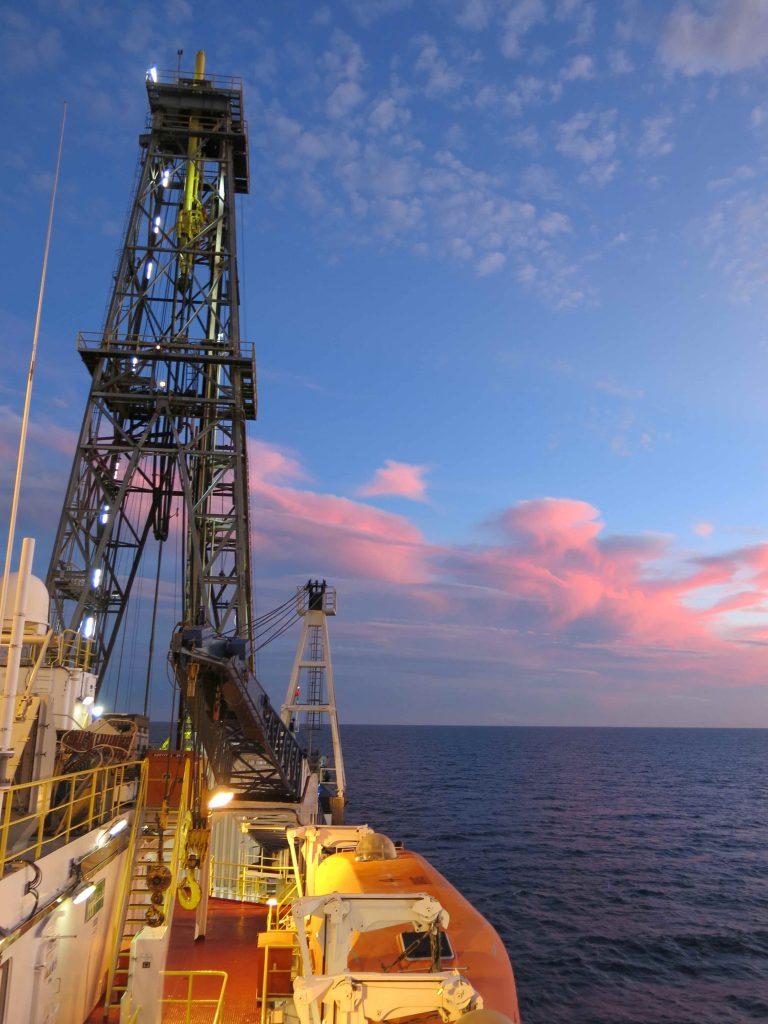 Since Sunday midnight, the JR is underway on her return voyage from Guaymas Basin to San Diego. For the first time in eight weeks, no more calls "Core on Deck!"
Life can be so mellow…
As soon as work in the labs is slowing down, the laptops are revved up. Every lab is catching up on site reports; they go through two review cycles by the co-chiefs and finally to the IODP publications office, represented on board by publication specialist Jean Wulfson. Everyone is looking for a quiet place to write; Ginny and Jeanine camp out at the conference table next to the science office and the famous espresso machine.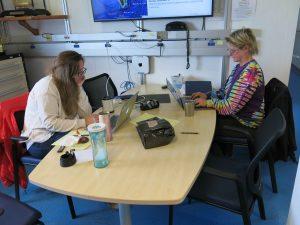 In the core lab, the last leftover sediment cores are split with ceremony. Supervised by technicians Susan Boehm and Jasmine Baloch, Rodrigo tackles his core in the name of scientific outreach.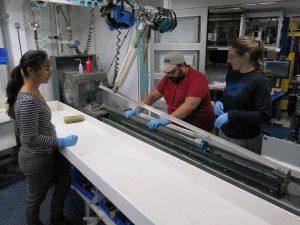 This is like truck driving!
And in no time, the core is split. Rodrigo can always have a second job on the JR!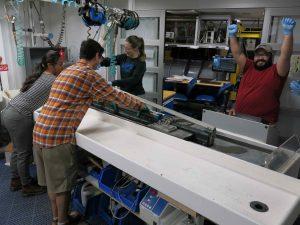 Now it is Manet's turn!
And finally Ligia demonstrates how to do this with her special finesse.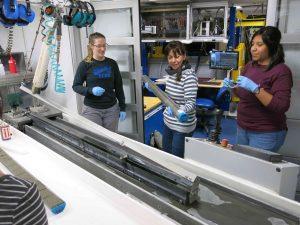 Kathie has the last word after eight weeks of superhuman effort in core description!
This blog post first appeared on Nov. 11 on my daily blog of EXP385. Make sure to go to expedition385.wordpress.com to read the latest updates of this expedition!