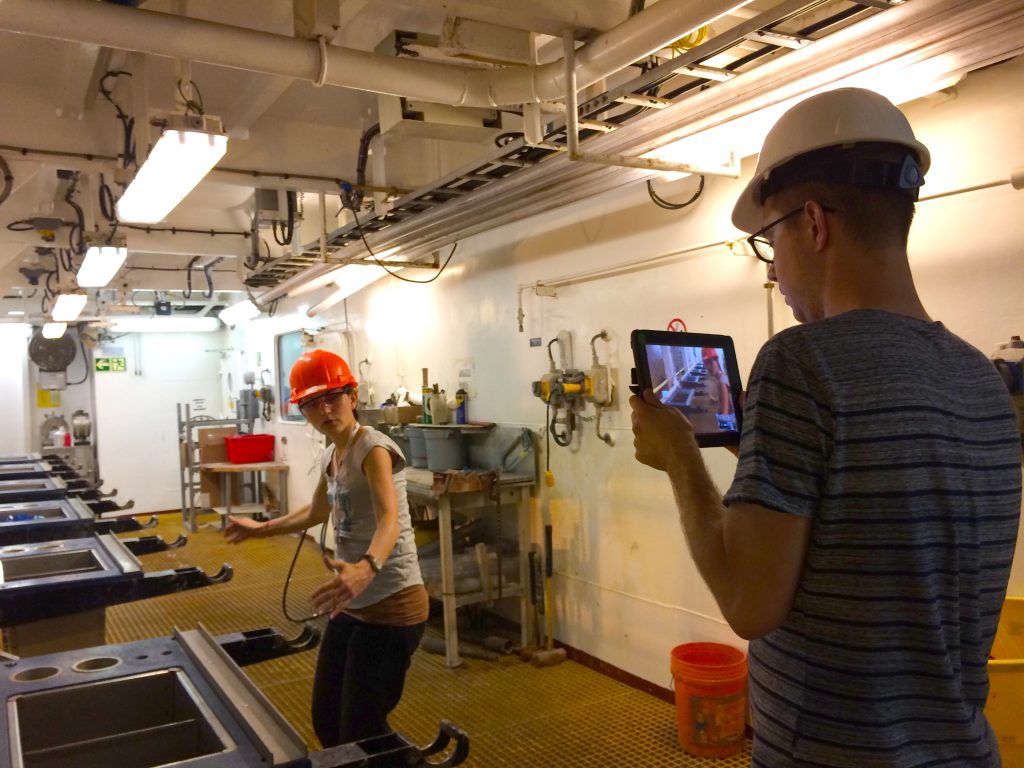 Expedition 360's Education and Outreach team is hard at work and we haven't even left port yet!
We had the pleasure of speaking with a classroom of 10 year olds in Marseille, France last night.
The students received a tour of the core deck and labs and had a chance to ask questions.
One question they asked was whether or not the bacteria we may discover could harm us.  Marion informed them that if the bacteria is living in that deep of an environment, they probably wouldn't like living inside us. We also spoke about good bacteria and how it helps us do things like digest our food.
Read  more about our expedition here:
http://www.bbc.com/news/science-environment-34967750