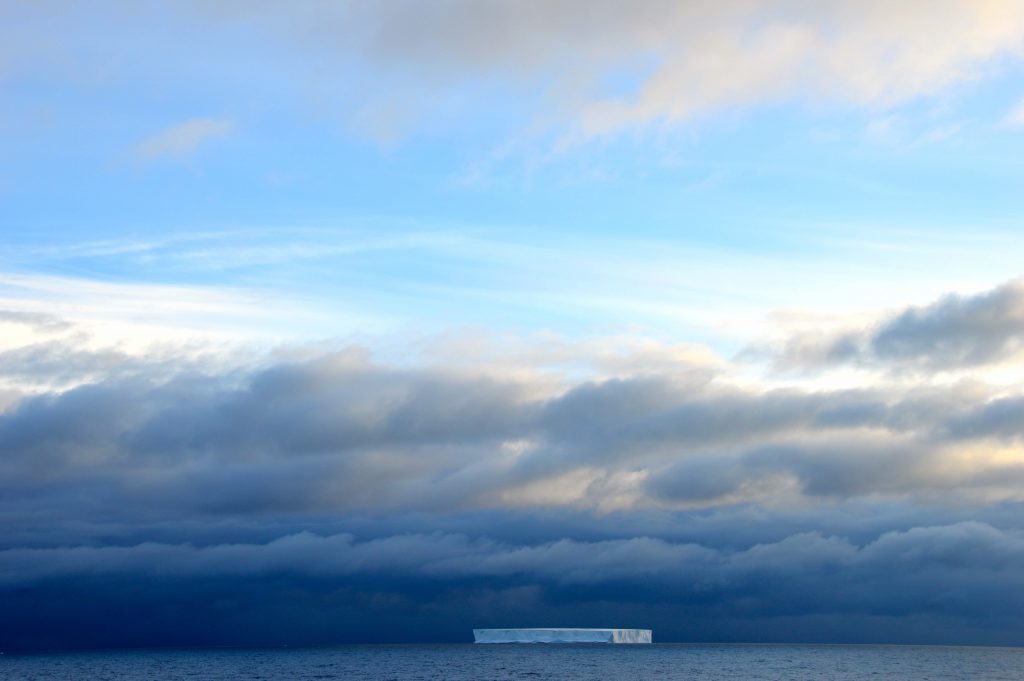 Making it through the ice
A lot has happened in our transit from New Zealand to Antarctica. We crossed the Antarctic Circle and the Prime Meridian. We cut straight through the Southern Ocean to meet up with the icebreaker Nathaniel B. Palmer, and got escorted safely through the ice.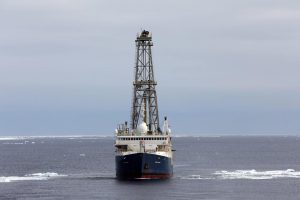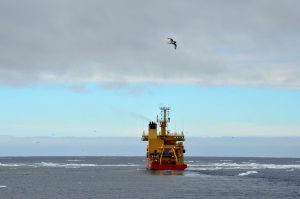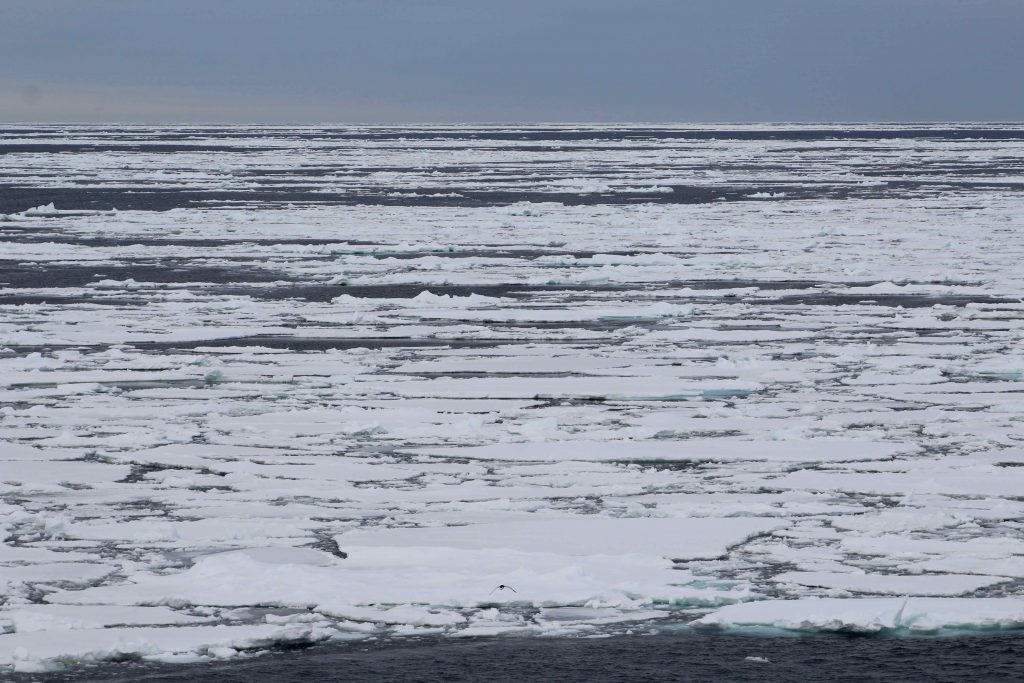 Ice was a really big problem for Southern Ocean explorers in the past, and it still can be for scientific ocean drilling today. On past expeditions to polar regions, the JOIDES Resolution has had to quickly stop drilling and pull the drill pipe all the way back up thousands of feet to quickly move out of the way and avoid a Titanic moment. In case we have to move away from a hole halfway through drilling, the ship is stocked with giant funnels that can be dropped onto the sea bed and help us re-enter the drill site once the ice is gone. However, pulling the pipe up, waiting for the ice to pass and trying to put thread a pipe back down into the funnel later all takes a lot of time — there's a lot of sea floor to explore and no time to waste!
To avoid any ice-related mishaps, the chief scientists have picked an area of the Ross sea to drill that is a polynya, which means an area of open water surrounded by sea ice. There's no ice around where we are drilling at the moment. However, to get to the polynya, we had to cruise through the last of the winter sea ice.
While sea ice can be bad for ocean drilling, it's great for Antarctic wildlife. As we saw, penguins and seals love hanging out on ice rafts! Seeing these wild animals reminds me that it's very important to keep figuring out what will happen to their habitat in the future.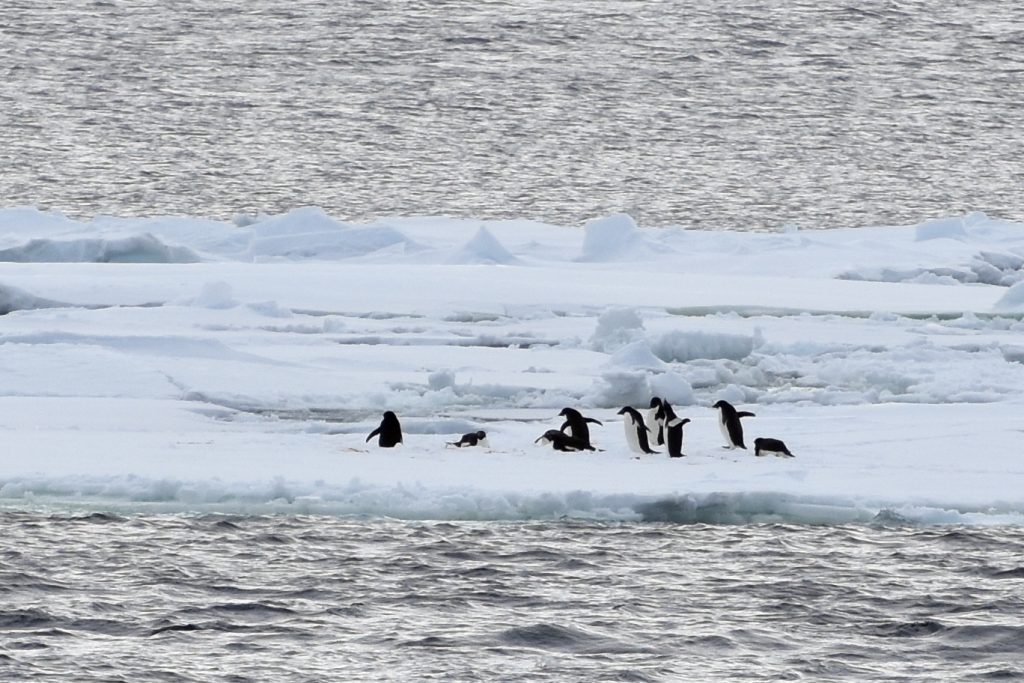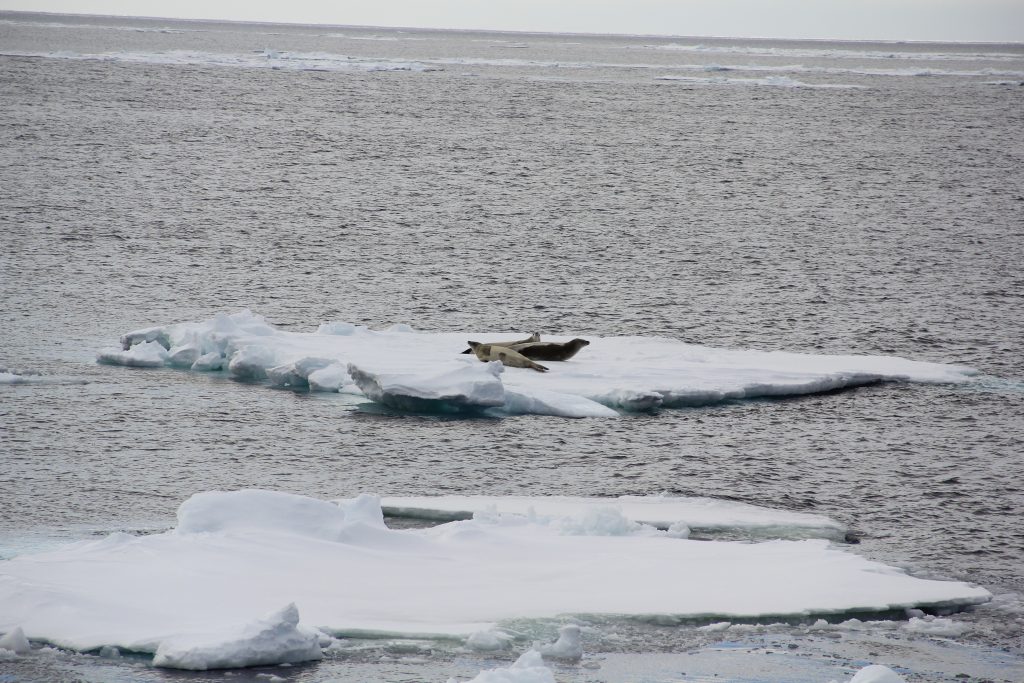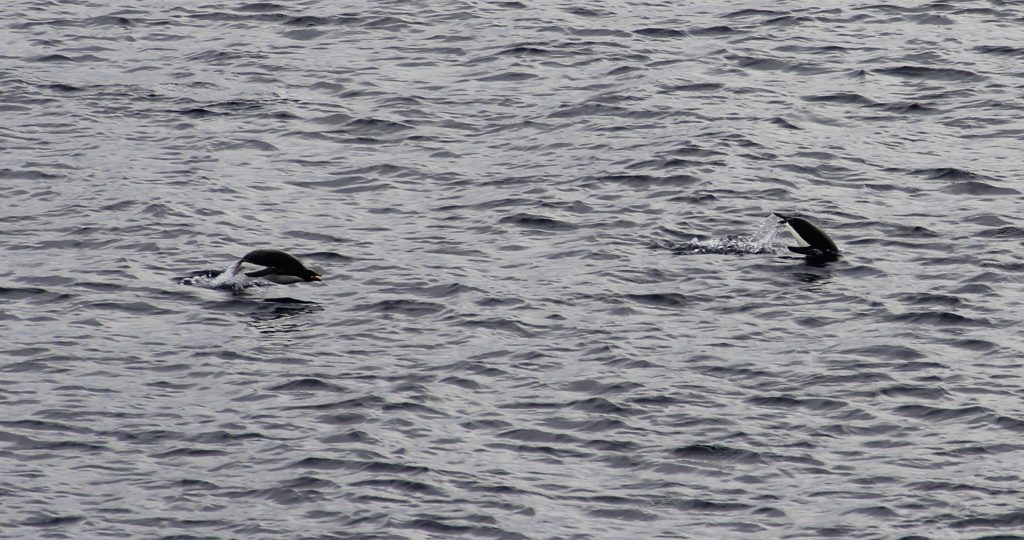 To celebrate crossing the Antarctic circle into truly polar waters we had a beach party photoshoot. For some reason not everyone had bought beachwear! Since the temperature was very close to freezing, we didn't stay outside for too long!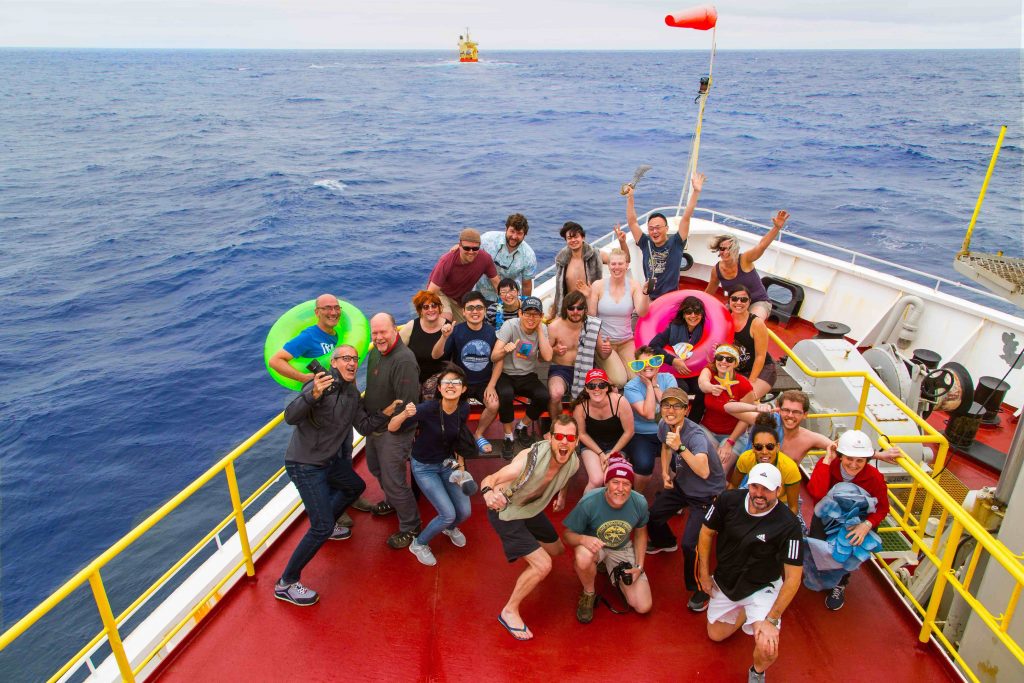 Now we're safely on the other side of the ice in the polynya and busy doing science.