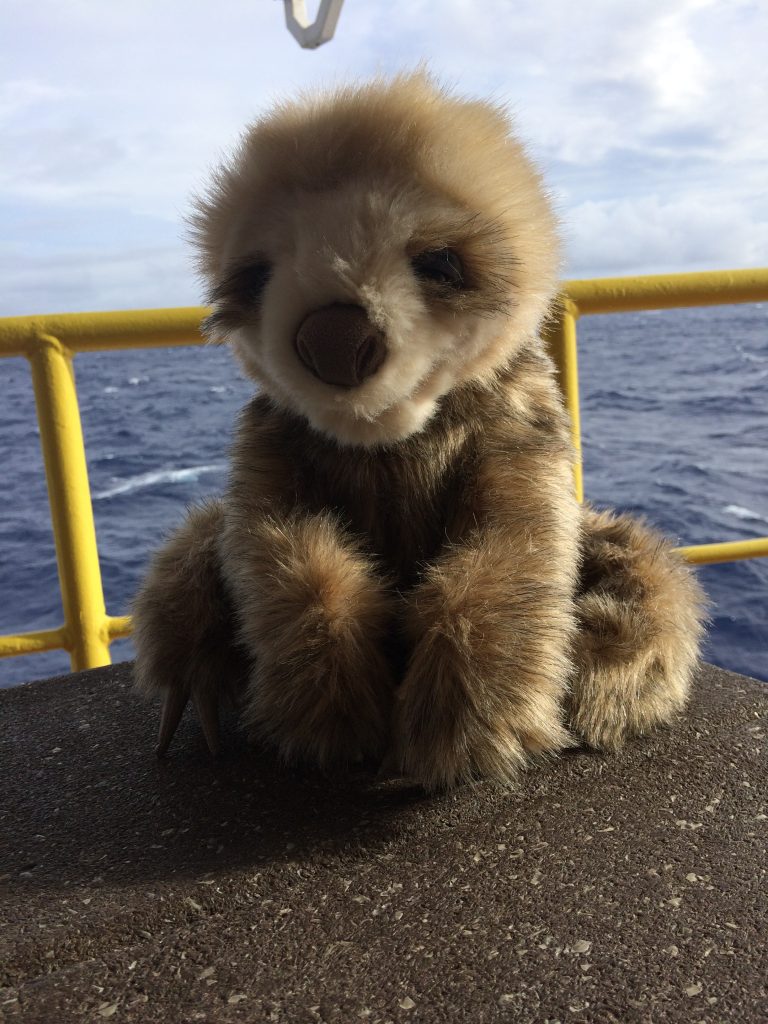 This is SloMo. He is a sloth and they are generally found in South America but SloMo is a very special sloth. He is part of the JOIDES Resolution Expedition 360 team. He is named for the slow spreading ridge of the Atlantis Bank and the Moho boundary that we will be exploring.
SloMo has learned his way around the ship.
He enjoys watching the work that is being done on deck from the Education and Outreach office.
But his favorite thing to do is hang out on deck and stare out at the ocean.
After Expedition 360 SloMo will be going to Eagle Pass to learn science in Miss Martinez's classroom at Memorial Junior High.