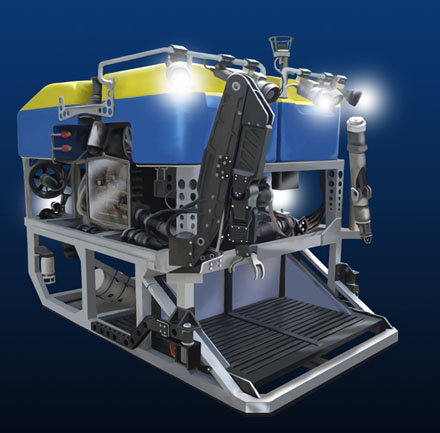 Out To Sea To See the Subseafloor
What is this and what does it do?
This is a picture of the JASON. It is an underwater remotely operated vehicle, which will be used on this next expedition to go down to the bottom of the sea and collect data. It is kept on the Woods Hole Oceanographic Institute ship Atlantis.
The Atlantis will soon set sail for a research expedition, AT 18-07, about 100 miles off the coast of Oregon. Many inquisitive scientists and expert crew members will be on board.
I am a teacher who will be there too for the next 3 weeks. I, along with the other educators listed on the front page link, will be your personal contact to answer any questions you may have about this oceanographic research happening right now! You can check us out on the Facebook and twitter links below. Come join us as we begin our own "Voyage to the Bottom of the Sea"
Picture credits: WHOI