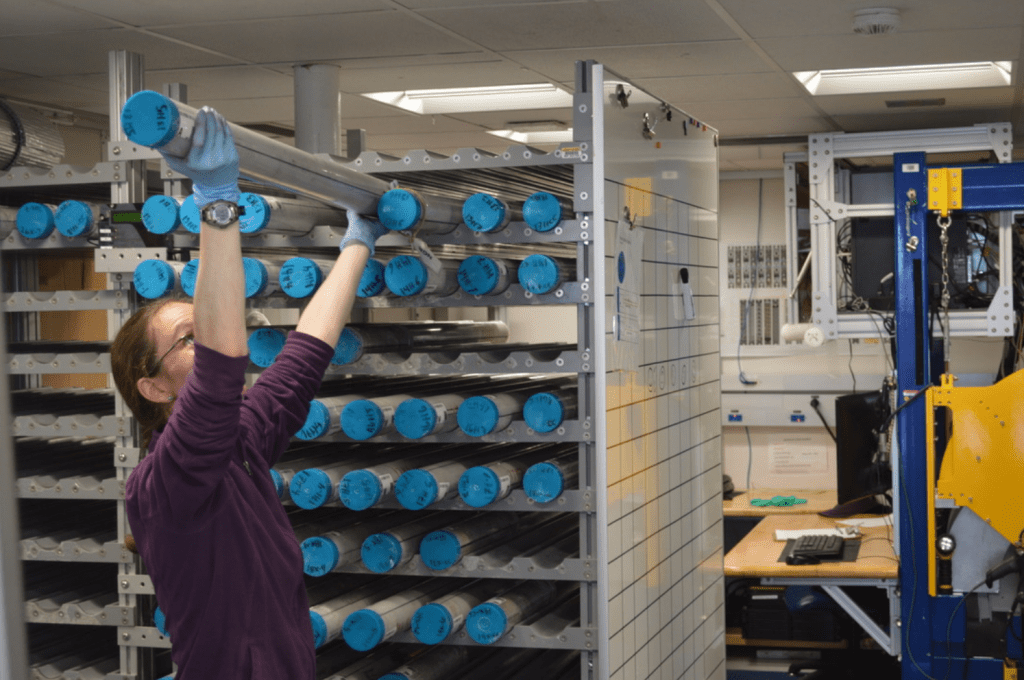 This entry is written by Debbie Thomas, co-chief scientist of Expedition 378. It comes from her Expedition 378 Odyssey blog, which can be found here.
If you are keeping track of my inconsistently staged series We Finally Have CORE! Now What?! series, this would be Part 3, I think. Wait. There was Part 1, then Let's Split, and after that was Better Drilling Through Chemistry…oh, sorry, this is Part 4. Don't judge. It is all we can do to keep track of what day it is.
In Part 4 of the carefully curated series on the precisely choreographed core flow in the science labs of the JR, we will explore the exploits of the oft sung, but oft unsung heroes of the Physical Properties lab. Affectionately known as Phys Props, this gang of four generates the crucial first sets of data that lay the foundation for our real-time drilling decisions and later post-cruise sampling plans. Meet our day shifters, Alex and Gabby, hard at work while everyone watches: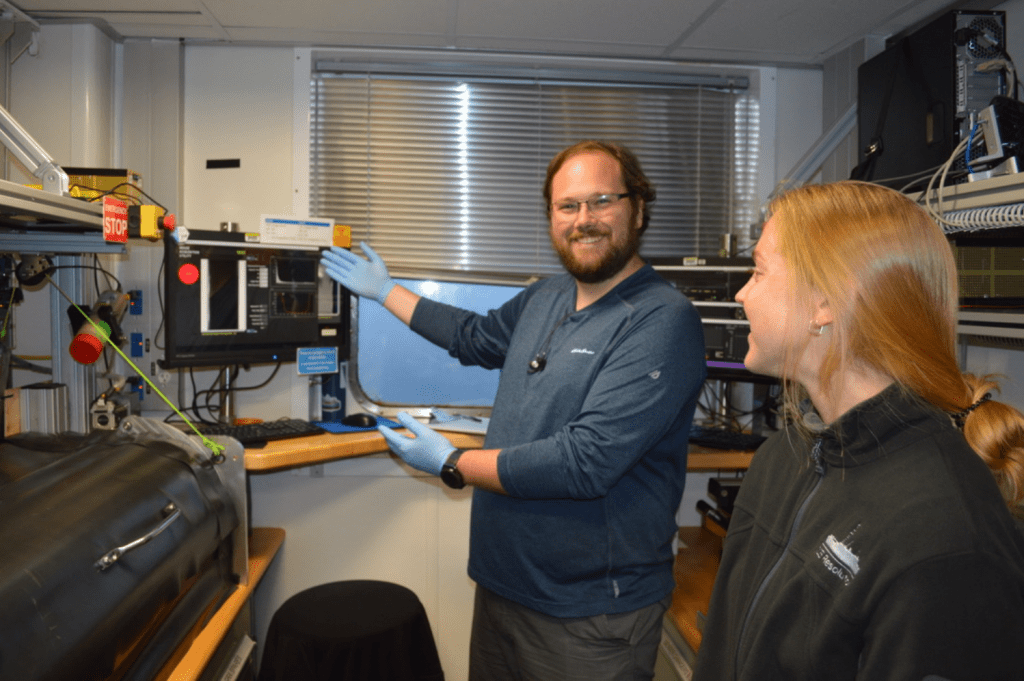 And the night shifters, Elizabeth and Heather: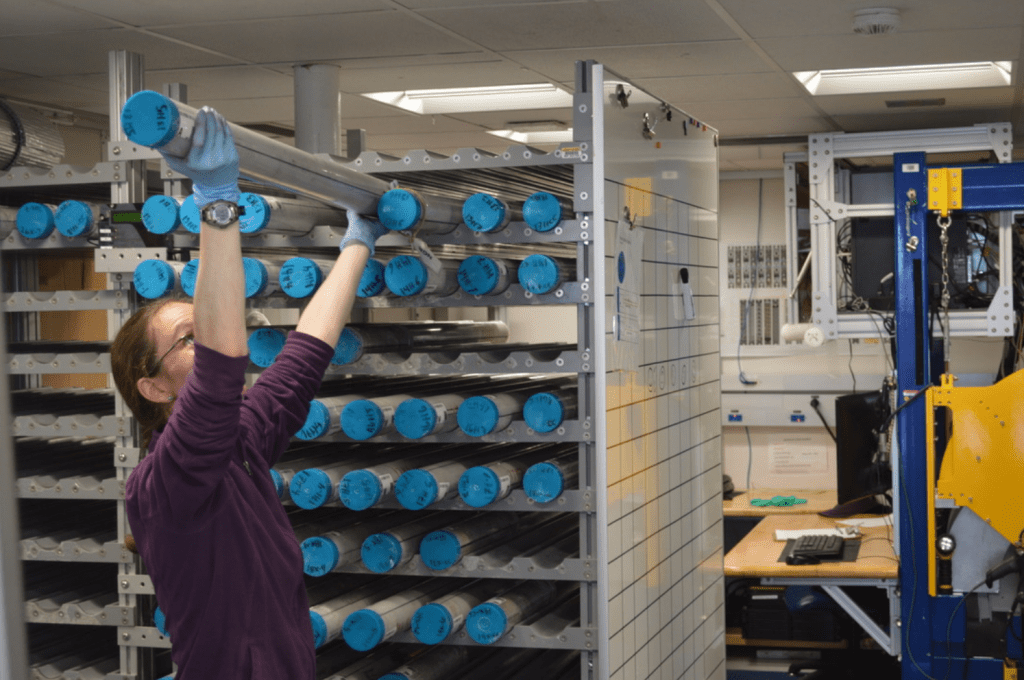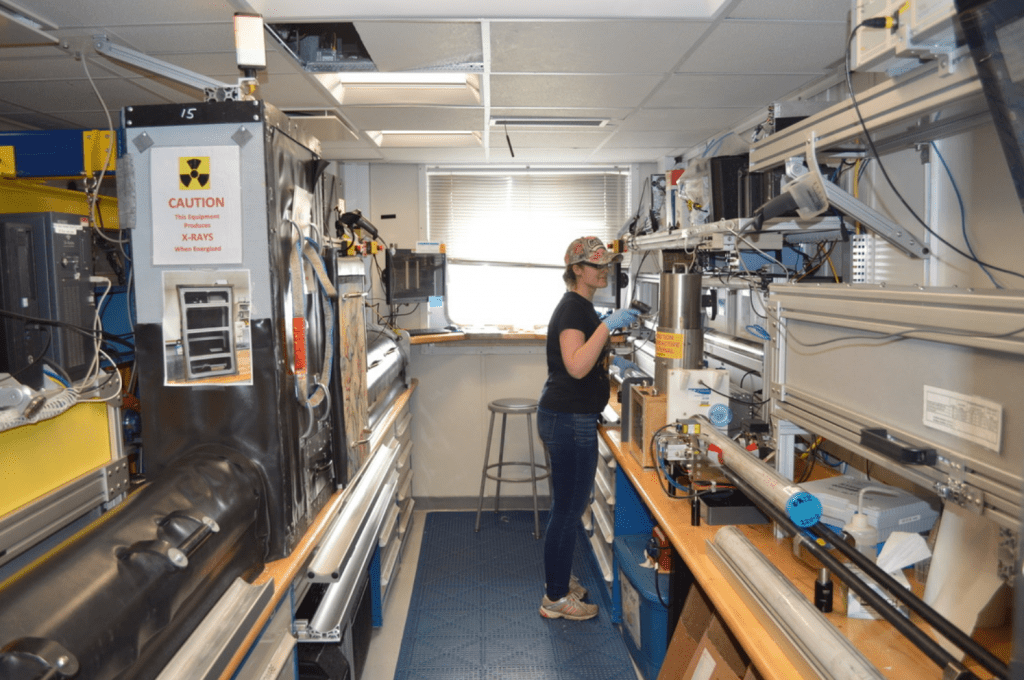 In addition to ensuring the timely and accurate analysis of the whole-round through the X-Ray scanner, Whole-Round Multisensor Logger (WRMSL, pronounced wormsil), and the Natural Gamma Radiation Logger (NGRL), the Phys Props team coordinates additional track analysis and some discrete sampling once the cores have been split.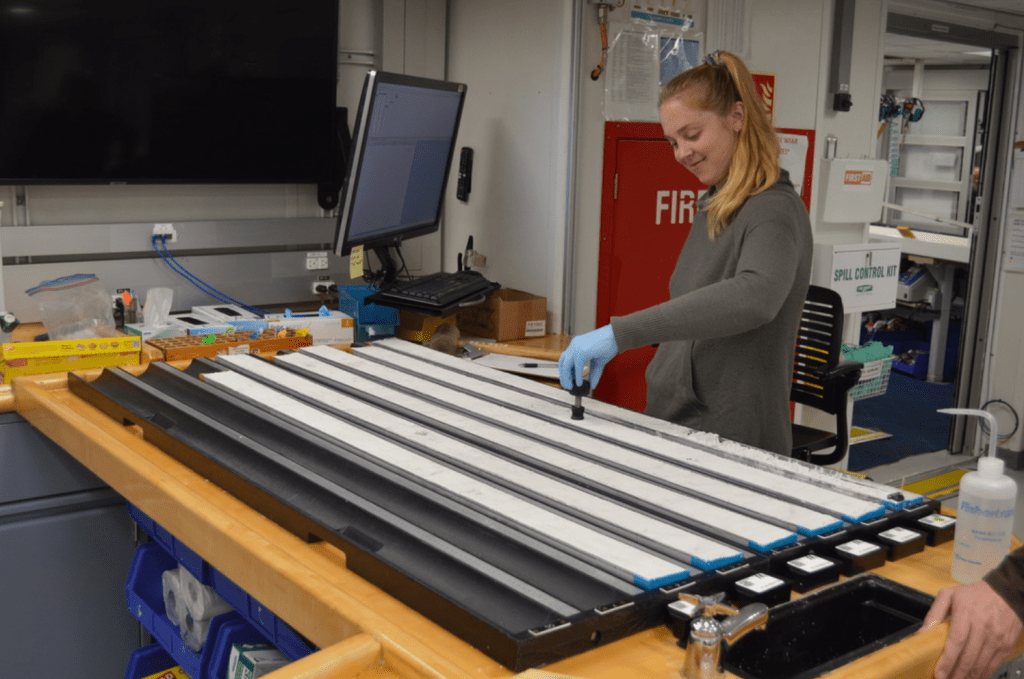 I need to pause with a news flash – a tray of bananas just appeared in the galley, so go grab one before they are gone. Lisa and Laurel may be hoarding them…
Now we return to Part 3, I mean Part 4. In addition to taking discrete samples for moisture and density (which gives us the ability to calculate density, water content, porosity and grain density of the sediments), and measuring shear strength (when the sediment is sufficiently soft), the PP team assesses P-wave (compressional wave) velocity on the split core.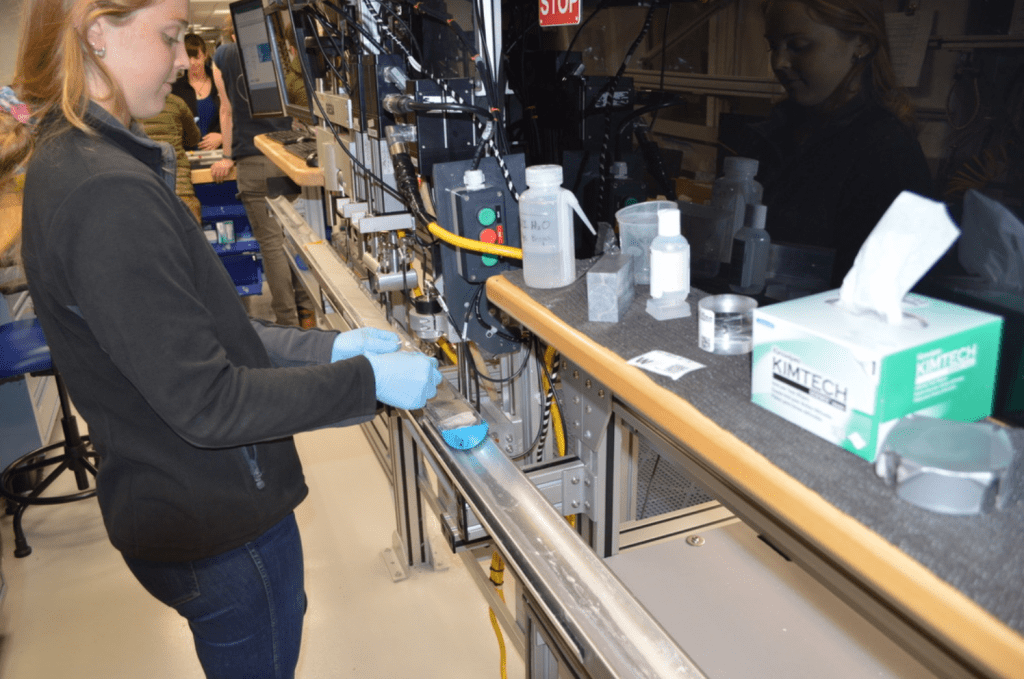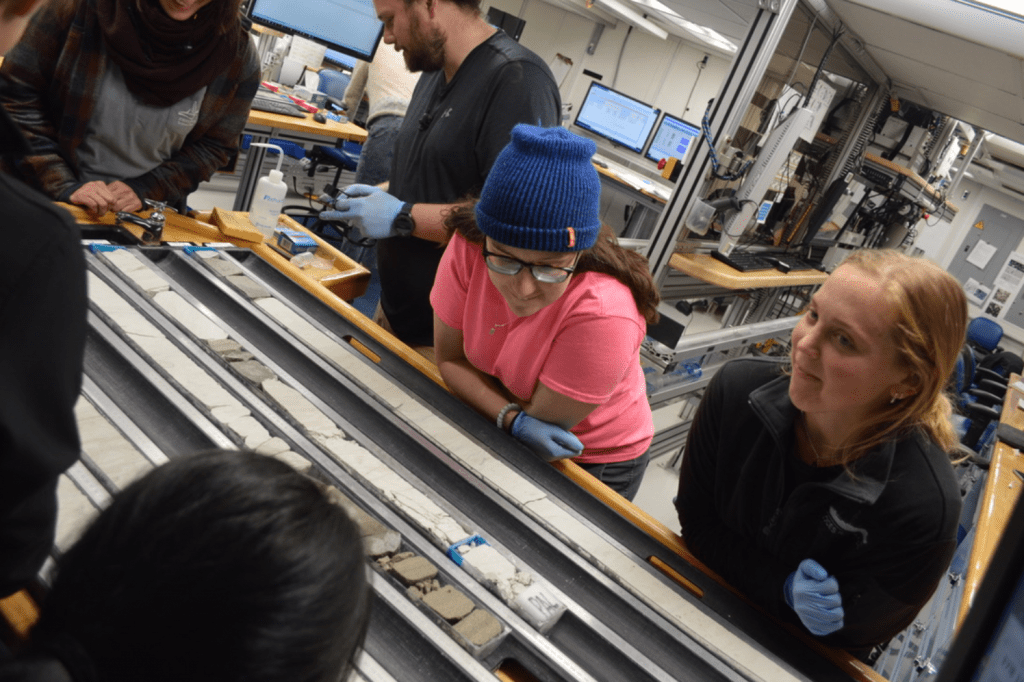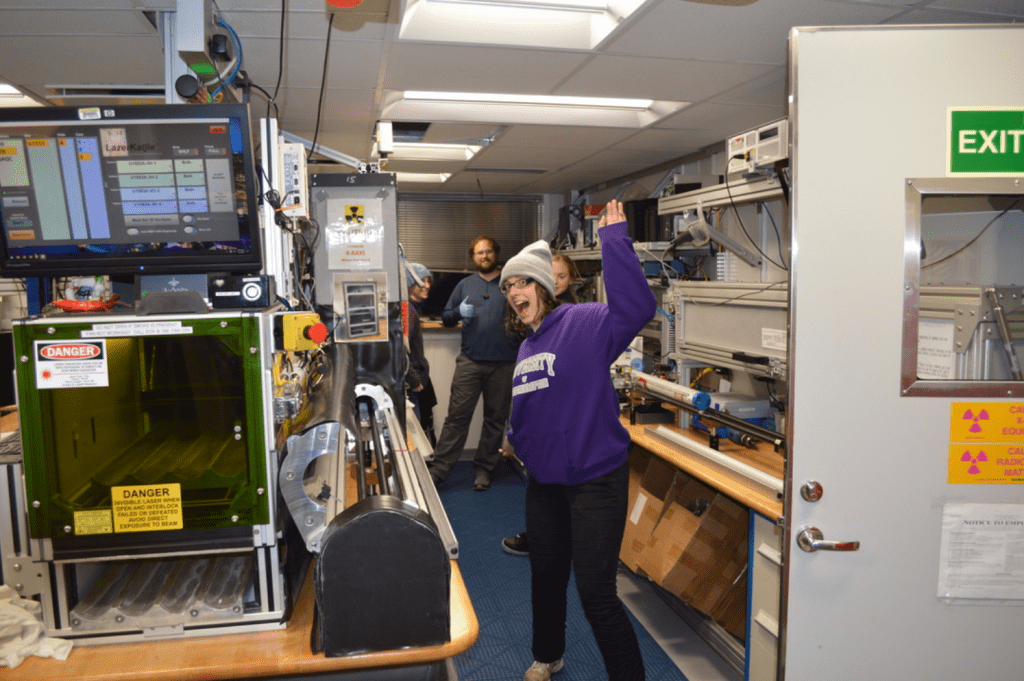 I heart Phys Props…