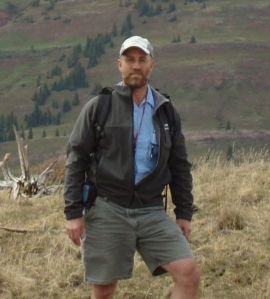 Q&A with Jon Lewis, Geologist
Education Officer Caitlin Scully had a great idea when she made questionnaires and handed them out to scientists aboard Expedition 342. Even though the expedition is now over, we decided that Catilin's method would be a great way to introduce other scientists and to learn about what they do when they aren't out sailing.
Jon Lewis, for example, is an associate professor in the Geoscience Department of Indiana University of Pennsylvania. He's also been part of the expedition planning process for several years by serving on various committees. Check out the questionnaire he recently submitted and learn what he studies, whether he's ever had any doubts about becoming a scientist, and what type of music he likes to listen to while working in his lab.