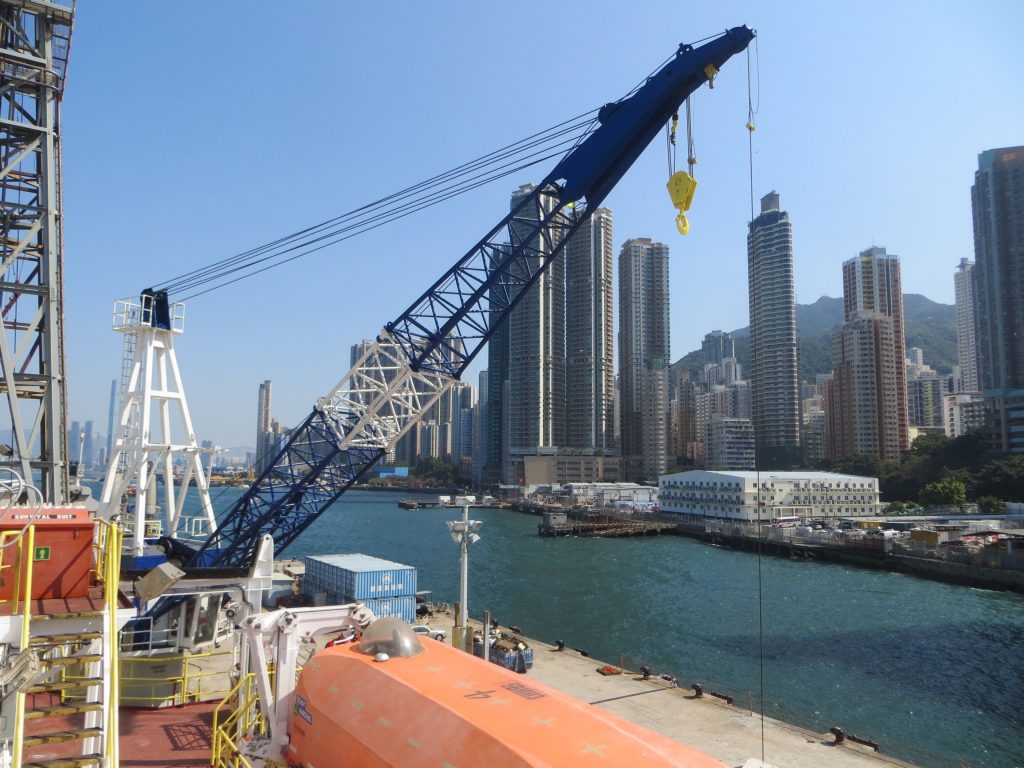 On Wednesday and under an intense bright sun and blue sky we finally departed the dock at Hong Kong's Kennedy town and headed for the open South China Sea. Victoria Harbour was extremely busy with hydrofoil ferries rushing backwards and forwards between the mainland, Macau and the islands.
As we moved down into the delta mouth proper we encountered a stream of large container ships making their way out to sea, laden down iwth the various goods which are now produced in the Pearl River Delta and shipped and sold all over the world. Hong Kong alone handles three times the tonnage of Hamburg, the 2nd largest port in Europe. In the opposite direction, we saw a parade of vessels with empty containers coming back to load up.
After making a rather sharp turn, we headed down into the East Lamma Channel, one of the proper deep-water inlets, admiring the towering apartment complexes that cling to the hillside of the amazingly steep Hong Kong Island, under the watchful gaze of Victoria Peak hovering above the scene. The whole science party came outside to get one last look at land and to take photos while we still had a background of dramatic islands against which to pose. Then, and with a slight sense of foreboding, we went back downstairs to start getting ready for our work. Before long and because of poor visibility, the land had long receded into the distance and the only way we were able to know that we were in close proximity to the land was the proliferation of vessels around us still making their way in and out of the delta mouth.