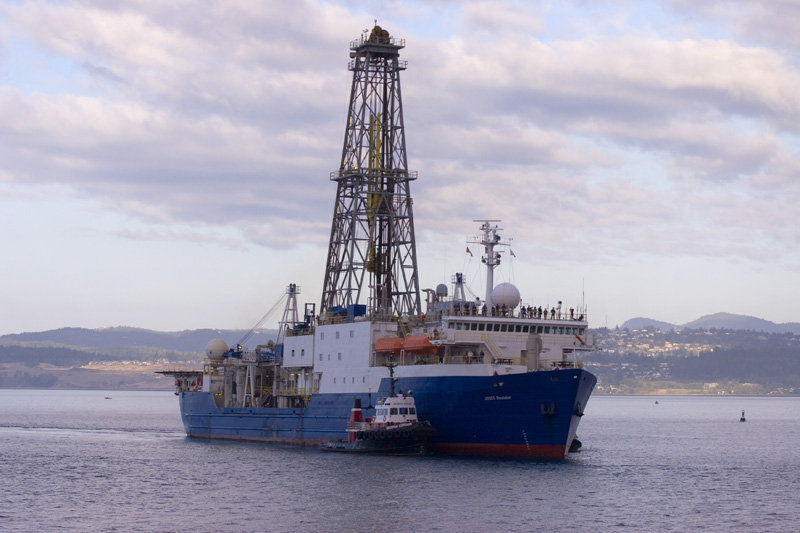 Science – A Playground for Everyone
Aboard the JR, everyone is equal. When this ship set sail from port, she took with her people from all corners of the world – Germany, Brazil, The United States, Norway, The Phillipines, France, Canada, Japan, Scotland, China, and many more. We all come together unified by science. We aren't bounded by gender, race, religion, politics, or language – but rather work together as a team striving to reach into the Earth's past and discover its secrets, and like a good team, each person has a special role. From the scientists to galley (kitchen) crew, everyone contributes to completing the mission.
Today, I had a fascinating conversation with Yahsuhiro, an engineer from the Center for Deep Earth Exploration in Japan. We talked about how he is working together with the scientists on this expedition to learn about the deployment of the ACORK (Advanced Circulation Obviation Kit) – an instrument used to monitor fluid flow pressure below the seafloor. He talked about his excitement to share what he is learning with his fellow scientists in Japan so that they can conduct similiar experiments. This is just one example of how people aboard the JR are working together like kids on a playground sharing tools in the sandbox.